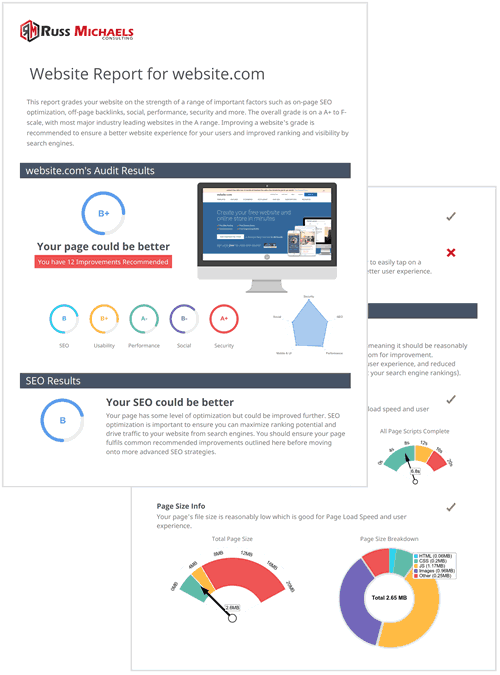 Comprehensive Website Audit
Search Engines use complex algorithms and consider many different factors to rank a website.
Using specialised Website SEO software, I will generate a comprehensive report which reviews these factors and more to help identify problems that can affect your website ranking.
Additionally the report will provide you with a clear, actionable, prioritised list of recommendations to help you make SEO improvements to your ranking or hire someone like myself to do it for you.