Website Builder
Easy to manage, responsive business websites
A great alternative to Wix, Squarespace or even WordPress
A great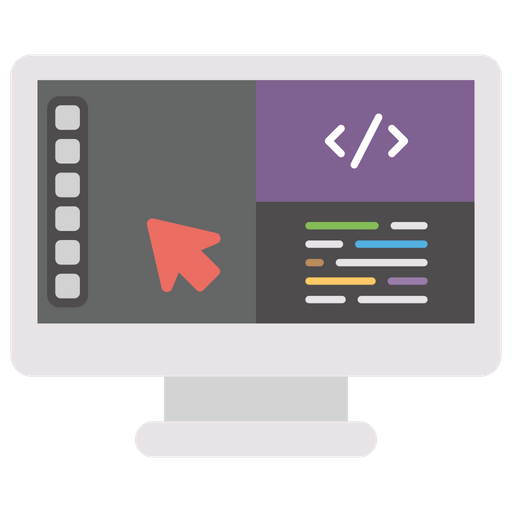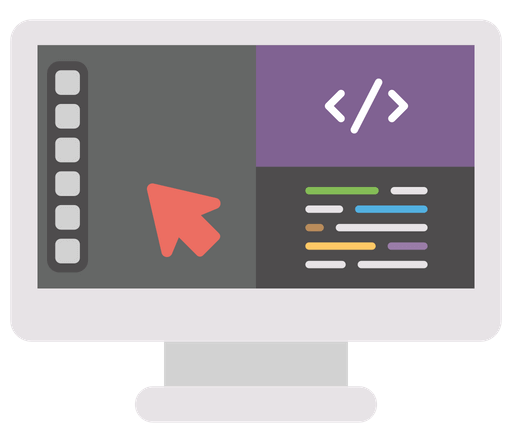 The Easiest Way to Manage Your Website
The #1 website builder in Thanet & Kent.
Build it yourself or let me build it for you
Quick Start Wizard, Drag & Drop Website Builder and Built-in Apps to help you build and manage your website, shop and landing pages.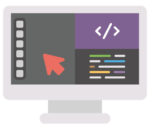 The DIY option, you build the site yourself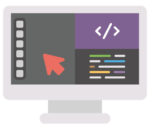 Managed Site Builder Package Small
£30 /month
5 page business website built and managed for you.
Custom packages available for larger sites > 5 pages, please ask.
Professional Websites
Easy to use, intuitive drag & drop website builder.
Add subpages, fill them with pre-defined content blocks and just point & click to replace any text or images with your own.
eCommerce
Built-in online Shop, just add your products, set prices and start selling. Supports multiple payment gateways such as Paypal, Stripe, Square, Mollie and more.

Need more? Also works with Ecwid.
Landing Pages
Need Marketing campaigns?
Create custom, distraction-free landing pages that convert more customers.
Insert 3rd party scripts, analytics and tracking.
Point & Click
Easy Editing
Just move your mouse over area you want to update and click to start editing. Website elements are organized into content blocks you can easily drag & drop to new location, easily edit contents and settings like background or spacing.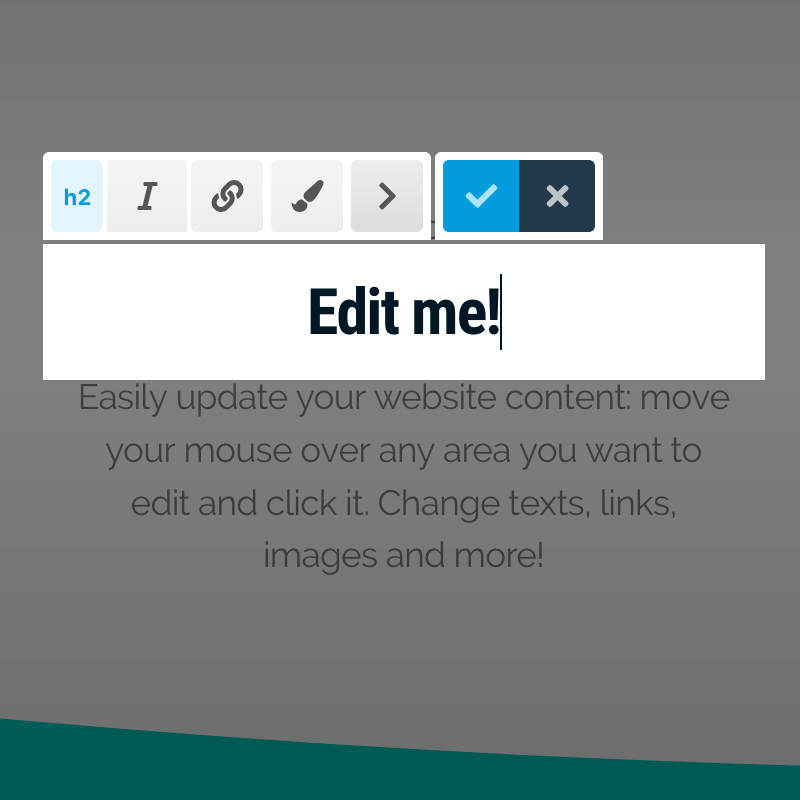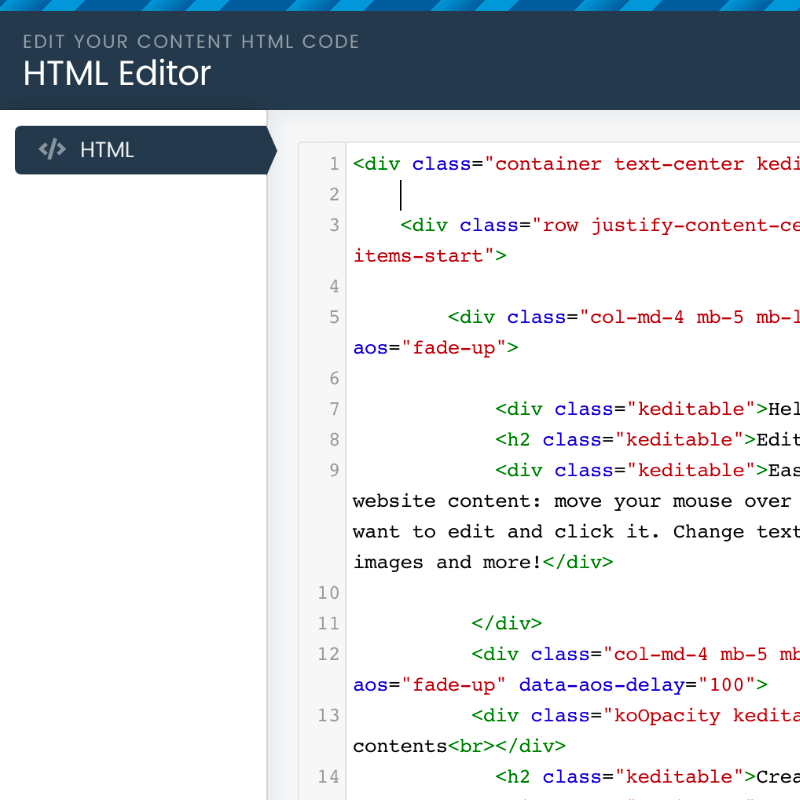 Need more power?
No HTML coding unless… you want it!
Managing your website doesn't require any HTML knowledge but for power users not only the HTML editor is available: add custom parts of HTML, CSS and JavaScript.
– powered by Bootstrap, the most popular HTML, CSS, and JS library in the world
Start with a template and give it an unique look
Hundreds of customization possibilities
Each template available in Sitebuilder has hundreds or even thousands of possibilities you can customize them – color schemes, fonts and menu layouts.
Choose a template to start and then customise it to your own unique style in few clicks!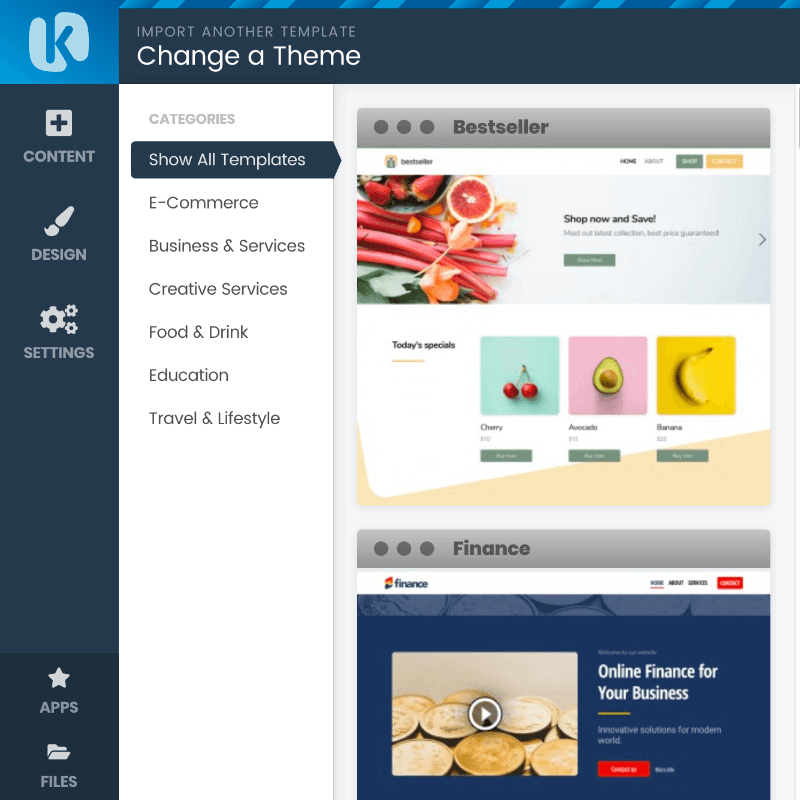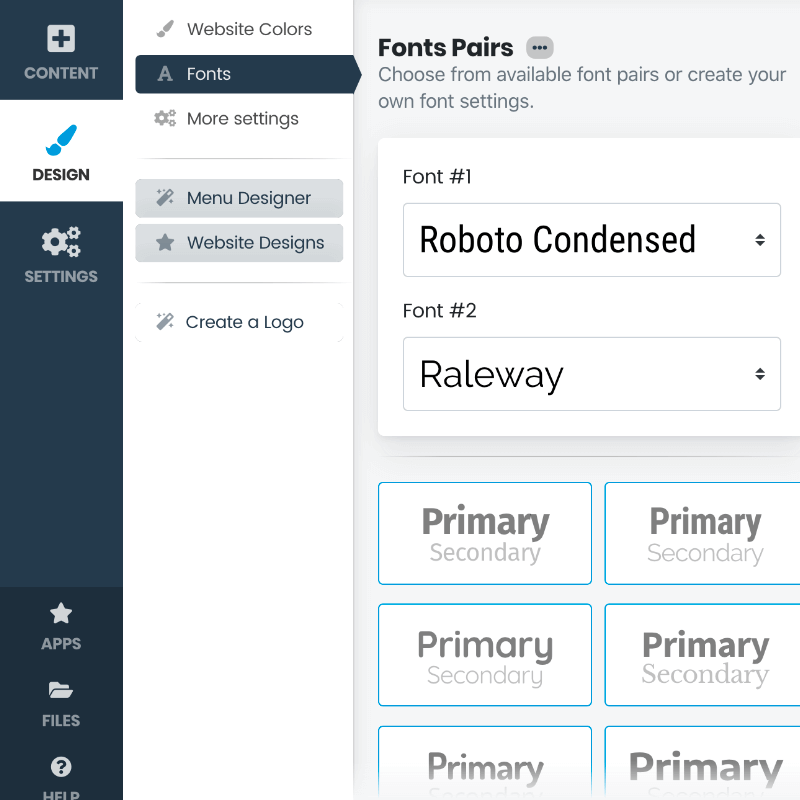 Choose from pre-made font pairs or create your own style
500+ Professional Fonts
Professionally designed fonts by Google, over 500 hand picked fonts to make your website look more professional. Two fonts can be selected in pairs and applied to website content, buttons, headers & more.
Hundreds of customization possibilities for each theme
Pre-defined Content Blocks & Apps
Make your website look more professional with pre-made content blocks for paragraphs, headers, feature boxes and more. Add custom HTML/CSS/JavaScript code, downloadable files, images and videos. Choose from built-in Apps to give more power to your website: Blog, Contact Form, Location Map, Photo Galleries, Slideshows, Form Builder, Restaurant Menu, Shopping Cart, Newsletter, Events Calendar, Community Forum and more!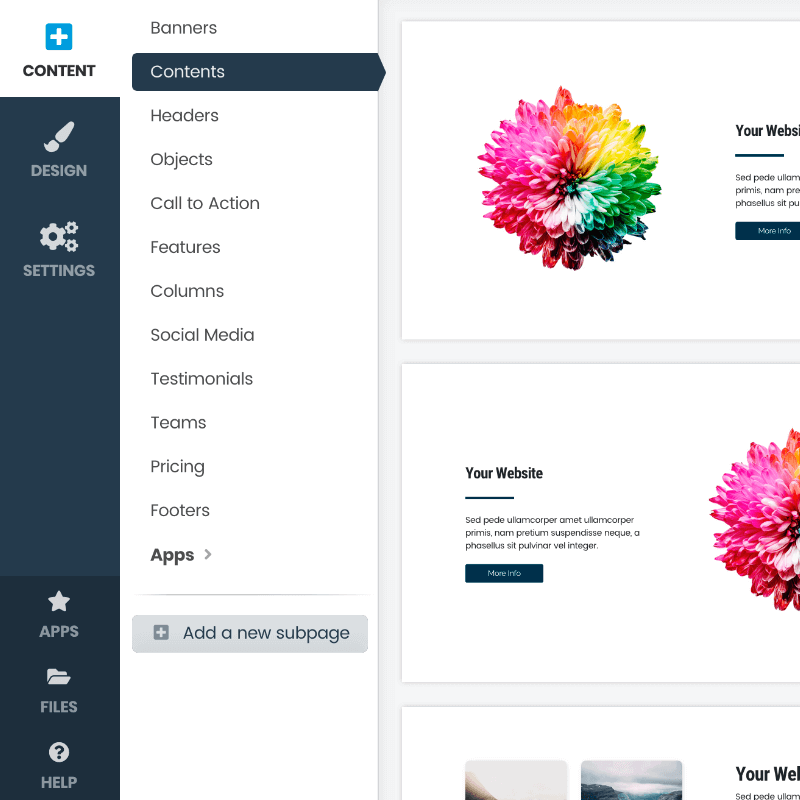 Z

no HTML knowledge required

Z

Automated installation available - no files to download or setup

Z

SEO Friendly

Z

Responsive & Mobile Device Friendly: your website should look great on any device

Z

Intuitive interface with easy access to subpages

Z

Easily Add Subpages, Drag & Drop Subpages to arrange new order or create submenus

Z

Add subpages to Menus for better organization

Z

Built-in Apps & Templates catalogue

Z

Built-in Templates Editor with multiple theme options, customizable menu styles, hundreds of fonts.

Z

Over a 100 Color Themes for Templates

Z

Predefined, responsive Content Blocks

Z

Files Manager with Easy Files Upload

Z

Online Images Editor

Z

Google Analytics support

Z

Google XML Sitemap support

Z

Built-in Search Engine

Z

Social Media Features

Z

Simple Statistics

Z

Custom Metatags for Subpages

Z

Custom Favicon and more!


Shopping Cart



Contact form Maker



Photo Gallery & Slider

l

Blog



Event Calendar

h

Newsletter



Vote Poll



Add to Google

d

FAQ Maker



RSS Feed Reader



Restaurant Menu Maker



Youtube Video



Sitemaps



Custom Code



TinyPNG Image compression

w

Live Chat



Downloadable Files



Google Maps, Google reCaptcha, Google Analytics and Google Translator

n

Files Manager with 500,000 free photos library, illustrations gallery and professional royalty-free stock photos to buy from inside of your website
Try out the sitebuilder and view the themes.