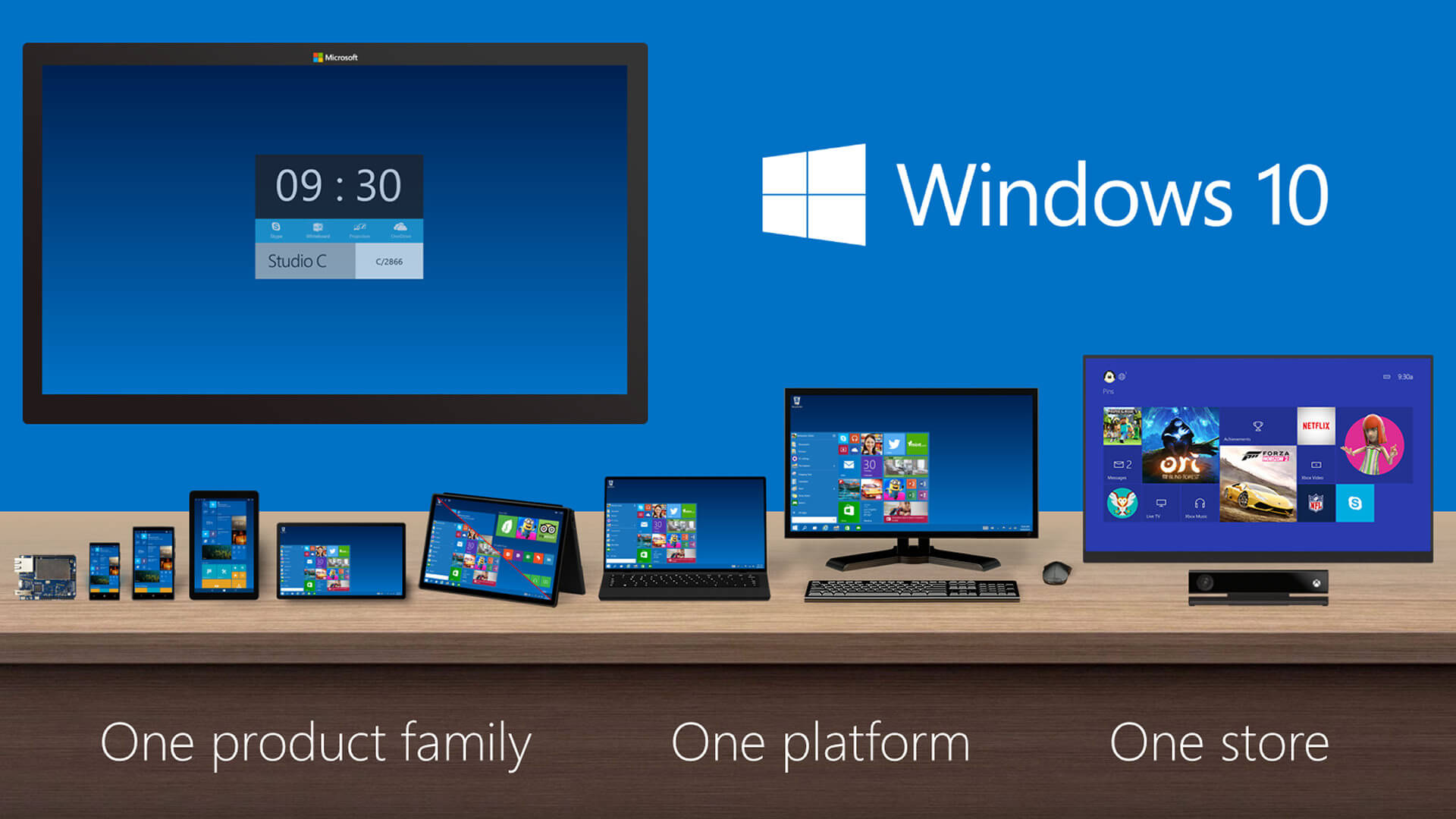 Windows 10 Upgrades & Installations
If you missed the boat and didn't get the FREE Windows 10 upgrade, then I can provide Windows 10 upgrades from Windows 7 or 8. If you have anything older (Windows Vista or Windows XP) then this requires a clean installation. I can also optionally backup all your data beforehand just in case.
Please do bear in mind that not all systems can be upgraded, older hardware might be incompatible and not have any Windows 10 drivers. This is very much hit and miss, I have for example upgraded old Dell Optiplex systems from 2009 which all run just fine.
The upgrade process will take several hours, so you will need to drop off your PC or laptop and leave it with me until the upgrade is complete, which will usually be 1-2 days.  I can also collect/deliver for an additional fee (Thanet only).
For on-site upgrades for businesses, please contact me.
Drop-off your PC or Laptop
Upgrade or clean install
Windows 10 Pro license included
Pickup & Delivery within thanet £10
Upgrade hard drive to SSD £POA
OPTIONAL EXTRAS
PICKUP & DELIVERY
If you live in Margate, I will provide this service for free. Anywhere else in Thanet is £10
FULL SYSTEM BACKUP
In case your upgrade fails, and Windows cannot be rolled back to the previous version, I can make a backup of your system to restore it to the previous state.
Or if you want all your data backups up prior to a clean install. This includes your user data only (documents, pictures etc), not installed programs or settings.
UPGRADE HARD DRIVE TO SSD
Upgrading from a hard drive to an SSD (Solid state drive) is one of the most effective upgrades you can make, it will make your system fly. Windows will boot faster, programs will load quicker, it will seem like you have a new computer.
This adds a few more hours onto the job as it requires transferring your entire system over to SSD, which I would do prior to upgrading so that we still have the old system intact.
Pricing depends on the size of SSD you require but starts from £75 for a 120GB SSD.
WHAT ARE THE WINDOWS 10 SYSTEM REQUIREMENTS
The hardware requirements are as follows. For full specification CLICK HERE.
| | |
| --- | --- |
| Processor: | 1 gigahertz (GHz) or faster processor or SoC |
| RAM: | 1 gigabyte (GB) for 32-bit or 2 GB for 64-bit |
| Hard disk space: | 16 GB for 32-bit OS 20 GB for 64-bit OS |
| Graphics card: | DirectX 9 or later with WDDM 1.0 driver |
| Display: | 800×600 |
DO I HAVE TO GIVE YOU MY LOGIN DETAILS?
No, you can simply create a new Administrator user for me, and I will use this user to perform the upgrade and test the system.
I can also backup your user data without having access to your account.
I will of course not be able to test that your user account is working after the upgrade.
WHAT IF MY SYSTEM CANNOT BE UPGRADED
If your system is not compatible and the upgrade fails, then there are 2 options.
Roll back to the previous version of Windows.
This option is built right into the upgrade, however, it is not guaranteed, and this can also fail.
If you want a guaranteed restore option, then you will need to also order the optional backup.
Install Linux Instead
I can install one of the  popular linux distributions instead. By default I usually go with Linux Mint.
Click here for more info.
DO I GET A REFUND IF THE UPGRADE FAILS?
What you are paying for with this service is my time and effort to do the job. So even if your upgrade fails, I have still expended the same time and effort.
I do however realise that spending money to get nothing in return is not acceptable, so I am prepared to compromise and offer a 50% refund if your system cannot be upgraded, and you do not want any of the alternative options. This way we are both taking the same risk.