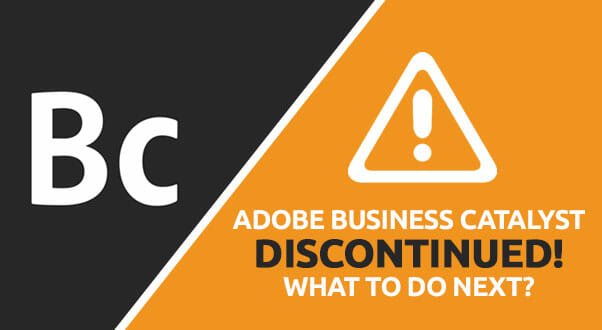 If you're a customer of Adobe Business Catalyst, you may be surprised and concerned at their 
recent announcement
 that the all-in-one CMS will be discontinued on 26
th
 March 2020, along with Adobe Muse. While 
Adobe revised the closure date
 to 26
th
 March 2021 after feedback from businesses to allow more time for the changeover, the fact remains that those using the platform need to start making plans soon to ensure a smooth transition without disruption to their online businesses.
Whilst Adobe has given a 3 year migration period, I know from many years experience, no matter how much advance warning is given and how many reminders are sent, that most people tend to leave these things until the last minute, and then struggle to get it completed by the deadline. With companies like Adobe, you will get no sympathy or support if this happens.
So I strongly recommend that if you are currently using business catalyst, that you plan your migration sooner rather than later. Feel free to contact me if you need assistance.
Which CMS to use
The Adobe Business Catalyst end-of-life decision exemplifies the risks of using a 'closed source' solution, especially one hosted by the provider. This leaves you with neither ownership nor control over your sites, should the provider make the decision to terminate the platform.
There are many different CMS systems available, which range from very simple to very complex, depending on the features you need.  Below are some of the most popular CMS's, although there are hundreds more, many of which may be more suitable for your needs than the popular ones.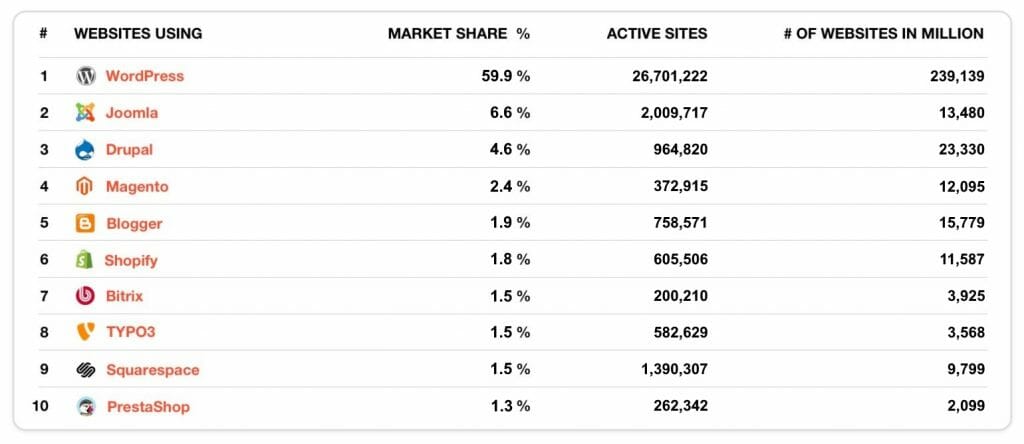 Data from: BuiltWith.com, W3tech.com, SimilarTech, Google Trends.
If you are interested in getting your Business Catalyst site migrated to WordPress, then please get in touch for a quote.
The Advantages of WordPress
WordPress is the most widely used and fastest growing CMS in the world, accounting for almost 30% of the entire internet. It's free, easy to use, and offers a host of free and paid plugins so you can customise the site to your exact requirements. It also offers excellent integration with a host of digital marketing tools. Plus, with WooCommerce, your site can be easily transformed into a full e-commerce business.
What's more, with the rise of excellent value Managed WordPress hosting companies such as GetFlyWheel, it's a lot easier to keep on top of maintenance and security updates yourself if you are technically minded. And should the hosting company let you down or go out of business, it's quick and simple to move WordPress to another host.