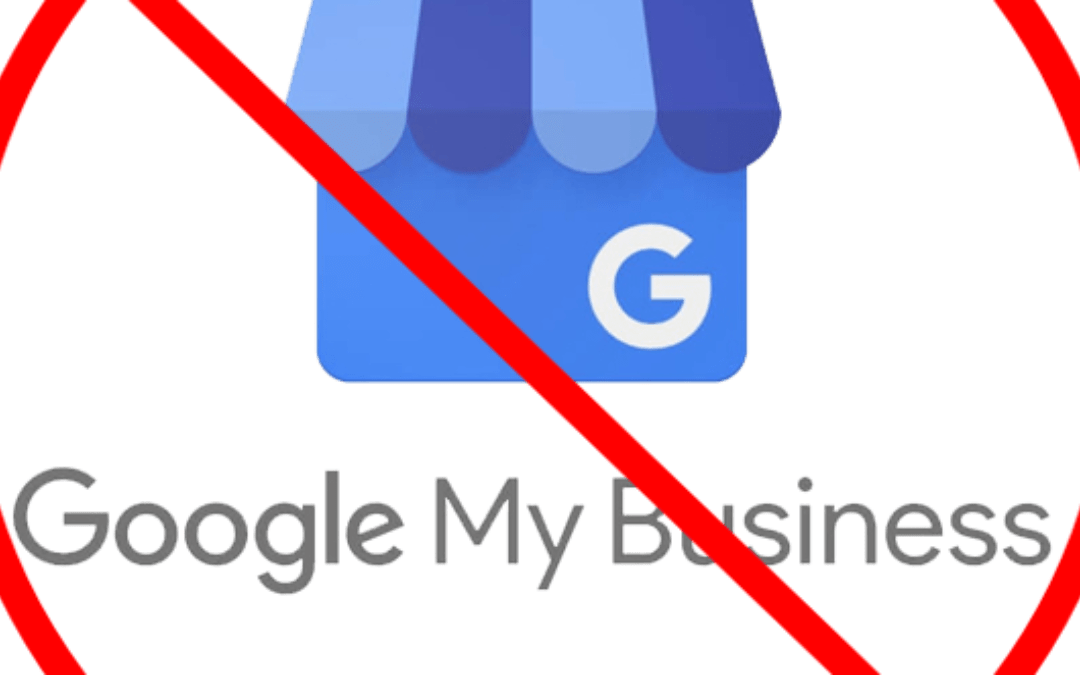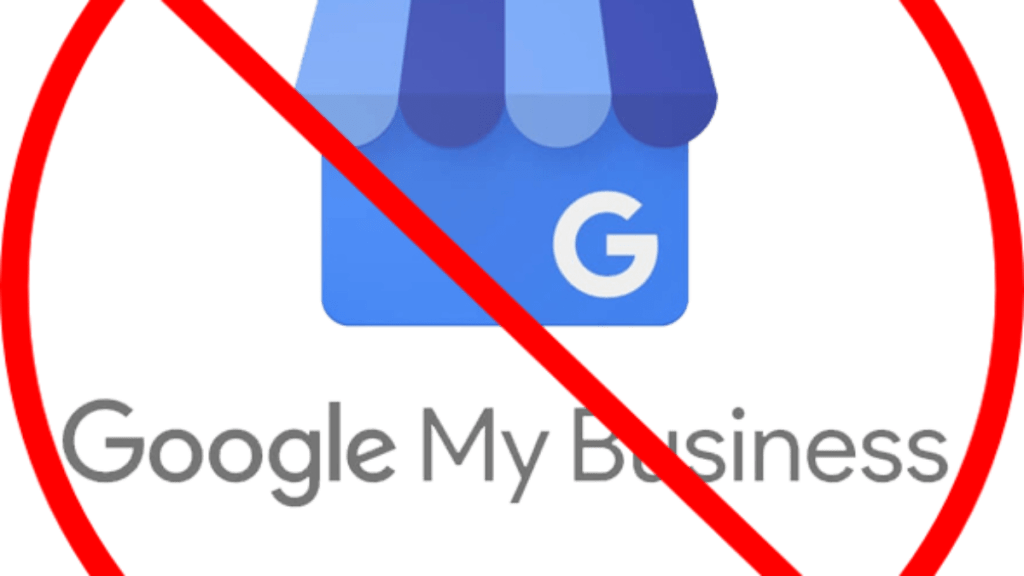 If the guidelines are followed correctly, Google Business Profile (GBP) suspensions should not happen right? But if it does happen, getting your profile reinstated certainly shouldn't take months, either.
But, for a few weeks in October, Google has been causing nightmares for tens of thousands of businesses around the world. it seemed that all it took to get suspended was simply looking at your GBP the wrong way, and the current response time for GBP support to reinstate suspended profiles was 1 month or longer. So what's been going on?
What happened?
It seems Google released sloppy code that contained a bug, which caused Google Business Profile suspensions to skyrocket.
Ben Fisher, Google Diamond Product Expert, and owner of Steady Demand, explained that there were a number of causes for suspension at the time:
"Causes for suspension right now:

Hitting the verify button (instant suspension)
Adding website parameters (33% suspended)
Editing hours
Editing a description
Editing name
Editing categories
Editing address (This is normal, kinda)
Marking yourself 'temporarily closed'
Breathing too hard on a GBP (OK kidding!)

"Normally when editing GBP, you will either have to wait for a review, it will be accepted, it will cause a re-verification or it will suspend the profile. As of a few weeks ago, the number of false positives has grown exponentially."
What did the local SEO community experience?
Harmony Huskinson, Local SEO Specialist at Portent said: 
"I was on a screenshare with my client when their listing got suspended at the end of September, an agency's worst nightmare. I was showing them how they can update their profile to a primary category that is more accurate and this triggered a suspension. I have another client who's needed me to add UTM parameters to their URLs for weeks, but that project is on hold until Google fixes this bug.

"At this point, we've been waiting for reinstatement for three and a half weeks, so we're only halfway through the backlog, probably. I've read that folks are waiting up to six weeks to hear back from Google. The location that was suspended has lost quite a lot of business for this, they were ranking fairly well in their local community and all that progress is negated by this unprecedented suspension. As a marketer whose first priority is helping local businesses see results, I'm feeling pretty stuck.

"They've lost quite a bit of business to this, from what I hear."
Ashley Romer of PaperStreet, who works with a number of clients in the law industry, was equally as frustrated by what has happened:
"So right now I am dealing with one client who has multiple locations. She went to add a new location and it was immediately suspended right away. I have submitted a reinstatement and keep following up. I believe we are on the 4th week without a resolution.

"Most law firms, especially smaller ones, rely on their Google listing for business. So waiting weeks to get it back online can really cause a strain."
Bug Fixed, but Reinstatement Times Still Affected
As of the afternoon of Friday, October 21, 2022, the suspension bug has been fixed.
"Google has just confirmed that the bug causing small edits to trigger suspensions should be resolved now."
But the reinstatements are still taking a long, long time. So we've been talking to the experts about the problem to see what you need to know, and what you can do.
Tim Capper, Google Platinum Product Expert, and owner of Online Ownership, says:
"You need to identify the reason for suspension, fix the issue and submit a reinstatement request. A long delay in hearing back from your reinstatement request is not the bug. The current response time to a reinstatement request is around 25-30 business days."
Tim explained that the bug kicked in when you got a response to your reinstatement request.
A normal response is:
We require additional information about the business.
I'm happy to confirm that we are able to reinstate the business profile and no further action is required.
A nonstandard (bug) response is:
This case is being sent to a specialist.
Your profile is live and verified (but it won't be when you check)
While the bug was active, when you replied to either of the above responses, you got the exact same response a few days later. So perhaps this may be described as more of a reinstatement loop. If this ever happens, your profile's reinstatement has landed in the bug cycle!
You may have noticed that GBP displays your case ID and progress status on all business support pages, support requests, and also on the help forums home page.

The progress status also refreshes every time you get a non-standard response, so you think a human is viewing your request, but unfortunately not.
Google Business Product Expert Stefan Somborac (of Marketing Metrology), shared the experience he's had with helping reinstatements on the forum:
"The support team is taking 3-4 weeks to respond to US reinstatement submissions. I suspect there is a regional factor here. I had a Canadian case resolved in 2 weeks and an Australian case resolved in less than one week … Recommendation: patience."
What can you do to avoid any reinstatement issues?
If you are aiming to get reinstated, all the advice strongly recommends you double, maybe even triple, check your GBP and the reasons it was suspended. Create a strong case and make sure you provide Google with a thorough explanation, with documentation, that proves why your GBP should be reinstated.
As Amy Toman, Local SEO at Digital Law Marketing and Google Gold Product Expert, explains:
"Because responses are running slowly, it's best to prepare your case thoroughly before submitting your reinstatement request. Make sure you update your listing to comply with Google's guidelines and be sure your supporting paperwork is consistent and correct. By providing proof of your listing's accuracy and compliance with the guidelines, you help Google to get your listing back online quickly.

"My point is that if you send Google all the info they need at the beginning of the process, the timeline should be shorter.

"Most [reinstatements] are seeing four weeks, but that's my experience, nothing formal from Google. It's not consistent, though; I've seen some take less time as well, but that's rare."
Elizabeth Rule, Local SEO Analyst at Sterling Sky and Google Gold Product Expert, echoes Amy's advice:
"Though there is still an average 22-day (or longer) wait to hear back on reinstatement cases, anecdotally I am seeing quicker action taken for businesses who have tons of proof their business is legit and located where they say they are, versus businesses who don't have much proof and say things like 'my business has been verified for 5 years with no issues'. That may be true, but if you do not have definitive proof, Google is less likely to reinstate you despite how long you've been verified."
Joy Hawkins, owner of Sterling Sky, told us that her business hadn't been affected by the suspensions bug, but gave some excellent advice on ensuring GBP quality so your profiles do not get suspended in the future:
"At Sterling Sky, we haven't experienced any suspensions due to edits and are proceeding as normal with our clients. We never suggest doing tons of major changes to things like the business name, phone number, website, etc. at the same time.

"If you are working in spammy industries like locksmiths, drug rehabs or personal injury attorneys, be very careful not to submit too many edits to the listing in Google My Business at once or it could trigger a suspension. For example, I wouldn't suggest adding attributes, a business description, and changing categories all at the same time. Instead, spread this work out over time and only do one or 2 edits at a time."
In summary
Our key takeaways from the current issues with GBP suspensions and reinstatements:
Before the suspension fix, experts advised you not to update your Google Business Profile unless absolutely critical.
Suspensions were happening for all kinds of basic reasons, sometimes for simply clicking 'verify' or performing basic edits.
Reinstatements are still taking at least 22 days, and in many cases even longer.
When submitting a reinstatement request, prepare a thorough case for reinstatement and make doubly sure your listing adheres to Google's guidelines.
Now that the suspension bug has been fixed, things shouldn't be quite as bad for local businesses and marketers. It's worth stating that while many suspensions happened for seemingly superficial reasons, sticking within Google's guidelines for GBP is essential. This is particularly the case with the slow reinstatement issue.