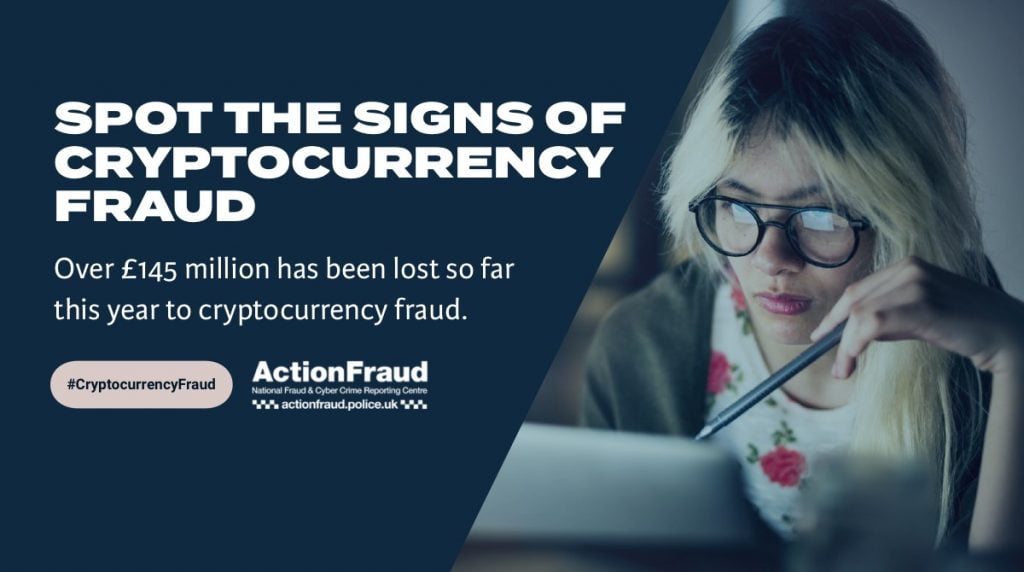 I have always taught my kids about scams, online safety and security from an early age, yet despite my efforts, one of my sons still managed to get scammed by one of these scumbag fraudsters recently, emptying his bank account.
Halifax Bank did not care and wouldn't help, even though they admitted they knew it was a scam right away as soon as they saw the transactions. The ombudsmen also were of no use at all and were completely biased and sided with the bank, despite us providing undeniable proof that this was unusual behaviour on his account and that the bank admitted they are fully away that this happens all the time, can easily identify bitcoin purchases and identify them as a likely scan due to the unusual activity on a customers account, but simply don't care and take ZERO steps to stop such scams or warn customers.
As any parent will know, kids generally refuse to listen to any advice their parents give them, so I am hoping this is a painful lesson learnt and he will heed my advice in the future. In the meantime, I thought I would share some advice with the rest of my readers, which I hope that you may find useful and that it may stop someone from becoming a victim of this scam in the future.
Please note Any new reports of fraud or cybercrime should be reported to Action Fraud or 101.
Over £230 million has been lost to investment scams over the last two years. According to UK Finance, in the first half of 2021 alone over £107 million was lost to this type of fraud. Investment scammers are changing their tactics regularly, but the frauds they perpetrate usually have a similar theme. You will be persuaded or pressured into investing in something that either did not exist, or was a fraud all along. If you made an investment and didn't get your money back, it is likely that you were tricked by a scammer.
How does this scam work?
Fraudsters will cold call victims and use social media platforms to advertise 'get rich quick' investments in mining and trading in cryptocurrencies such as Bitcoin.
Fraudsters will convince victims to sign up to cryptocurrency investment websites and to part with their personal details such as credit card details and driving licences to open a trading account. The victim will then make an initial minimum deposit, after which the fraudster will call them to persuade them to invest again in order to achieve a greater profit.
In some cases, victims have realised that they have been defrauded, but only after the website has been deactivated or the suspects can no longer be contacted.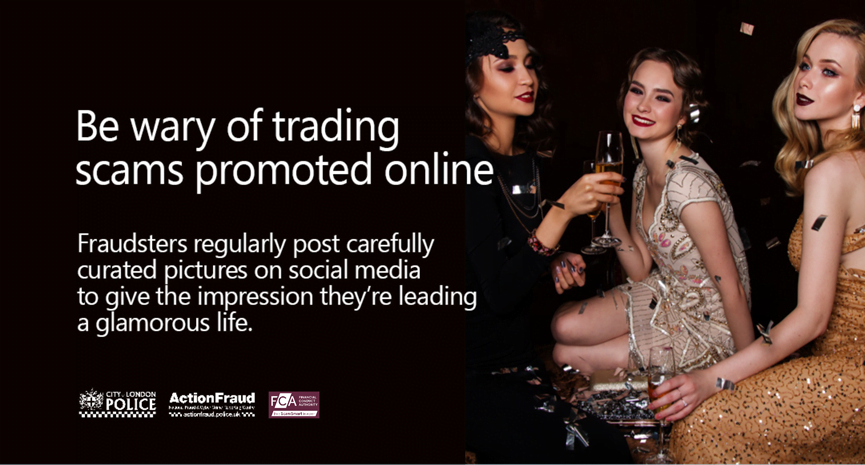 Protecting yourself
The most important things to remember is if an investment opportunity sounds too good to be true, it probably is.
Know the warning signs of a possible fraud:

Unexpected contact – either by telephone, email or social media
Time pressure – being offered a bonus or discount if an investment is made before a set date/ the offer is only available for a short period
Unrealistic returns – returns that sound too good to be true
Flattery – being over friendly when discussing investment opportunities
Social proof – They may share fake reviews and claim other clients have invested or want in on the deal.
Even your own friends or people you know may have been scammed into making fake reviews or your friends social media accounts may have been hacked and it may not be them making the posts.
How to protect yourself
Reject unsolicited investment offers whether made online, on social media or over the phone. Be wary even if you initiated contact.
Always check the Financial Services Register at register.fca.org.uk to make sure you're dealing with an authorised firm and check the FCA Warning List of firms to avoid.
Only use the telephone number and email address on the FCA Register, not the contact details the firm gives you and look out for subtle differences.
Stay in control – avoid uninvited investment offers, especially those over cold calls. If you're thinking about making an investment, get independent advice and thoroughly research the company first!
When a firm doesn't allow you to call them back.
Never deal with people solely via messenger or social media. Online scammers will usually go out of their way to avoid speaking to you on the phone, as they will not want you to hear their voice or know their phone number. Usually they will be based in another country.
If a friend, family member or someone you know contacts you or makes a recommendation, always check it is actually them you are speaking to and not a scammer who has hacked their account.
Call them and actually speak to them on the phone so that you can verify their identity and ask them if they have been paid to make that review or recommendation.
Test if you can spot an investment scam from a smart investment by taking the Scam or Smart quiz, visit www.fca.org.uk/scamsmart to find out more.
What to do if you've been a victim of Financial Investment fraud
You could be targeted again: Fraudsters sometimes re-establish contact with previous victims claiming that they can help them recover lost money, this is just a secondary scam. Hang up on any callers that claim they can get your money back for you.
Identity theft: If you suspect your identity may have been stolen, you can check your credit rating quickly and easily online. You should do this every few months anyway, using a reputable service provider and follow up on any unexpected or suspicious results.
Legal advice: In many cases of fraud there is a close correlation between what may be considered fraud and the civil tort of deceit and/or breach of contract, for which there are civil litigation options. We would always advise that you seek professional legal advice or contact Citizens Advice to understand your options.
You can also contact the Financial Conduct Authority's consumer helpline on 0800 111 6768 or report suspicious businesses or individuals by using the reporting form on their website.
Here are some useful links.

Scam Smart – Advice from the FCA
Step Change – Get free debt advice online and we'll support you for as long as you need us.
Money Advice Service – How to spot an investment Scam
Citizens Advice – Free advice for consumers
Refundee – could help get your money back from your bank.
Be aware of Recovery Fraud!
What it is
When someone who has been a victim of fraud in the past is contacted again by fraudsters. They pretend to be a government, police or law agency that can help recover the money that was lost, but ask for a fee to get it back.
Protect yourself
Be ready for fraud recovery scams if you've been a victim in the past. Challenge any calls, letters or emails from people you don't know or companies you've never contacted.
If you're asked to pay, or give your bank account details, end all contact.
Ask how they found out that you had been a victim. Any report of fraud is protected by law and can't be shared with anyone else outside of law enforcement agencies.
Spot the signs
You're contacted by an agency that knows a lot about the money you lost, but they want a fee first. Genuine agencies never ask for fees to recover money lost to fraudsters.
They've contacted you with a web-based email address, such as @Yahoo or @Hotmail. Genuine government or law enforcement agencies and law firms don't use webmail.
They've made their email look genuine by including graphics and using official-sounding language.
How it happens
If you've been a victim of fraud in the past, whoever took your money may keep your contact information and contact you again.
This time, they'll pose as an organisation that has been made aware of your loss. They'll claim they can arrest the fraudster, or even recover the money you lost. In either case, they say you'll need to pay a fee first. This is a form of advance fee fraud; you'll never get any money back.
If you pay, they'll keep coming back to you with another cost that has to be paid, before your money can be returned.
If you ask them to take the fees from the money they claim to have recovered, they will give reasons why this isn't possible. For example, they might tell you that your money is under the control of a court and can only be paid back to you by them.
The fraudsters may also ask you to provide details of your bank account so they can pay your money into it. They will use this information to empty your account.
Never ASSUME – Never assume a caller is genuine.
Never BELIVE – Never believe a caller is genuine – Scammers may 'spoof' official telephone numbers, so the call display may show your banks telephone number, but it does not mean it is a genuine call.
Always CONFIRM – Always confirm if the call is genuine –Ask for identification ( Name, Branch, employee number etc). Tell the caller you will hang up and call back to confirm. Call the bank on the number shown on their website using a different phone, or wait at least 10 minutes. Ask if it was a genuine call.