Ever since Google updated its "find my device" page for Android a couple of years ago, it has not been working for us.
We would still get the old version of the page with a message saying "This page cannot load Google maps correctly".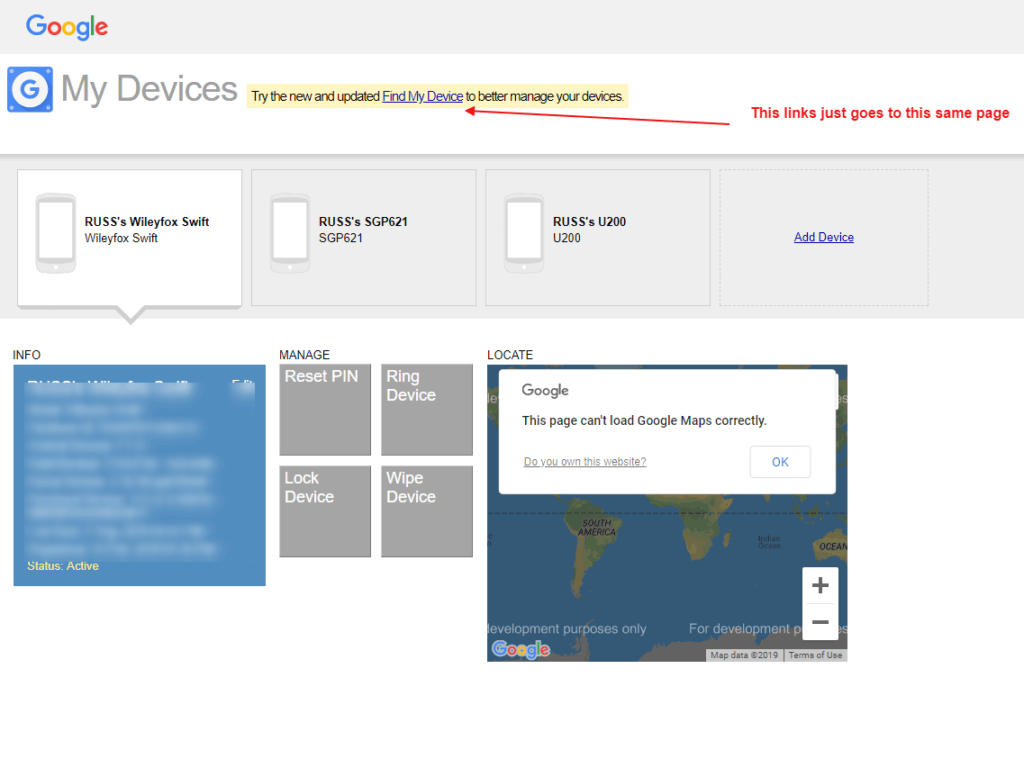 Clicking on the "try the new and updated find my device" link, would just redirect back to this same page.
The issue only affected my g suite account but not my regular, free, gmail account.
I tried contacting Google support back when I first noticed the issue but did not get anywhere since this is not a supported service.
Today I thought I would give it another try, and this time I got through to an agent more willing to help, and finally, we solved the mystery.
In your Google g suite admin you need to enable the "user device wipe on android" option.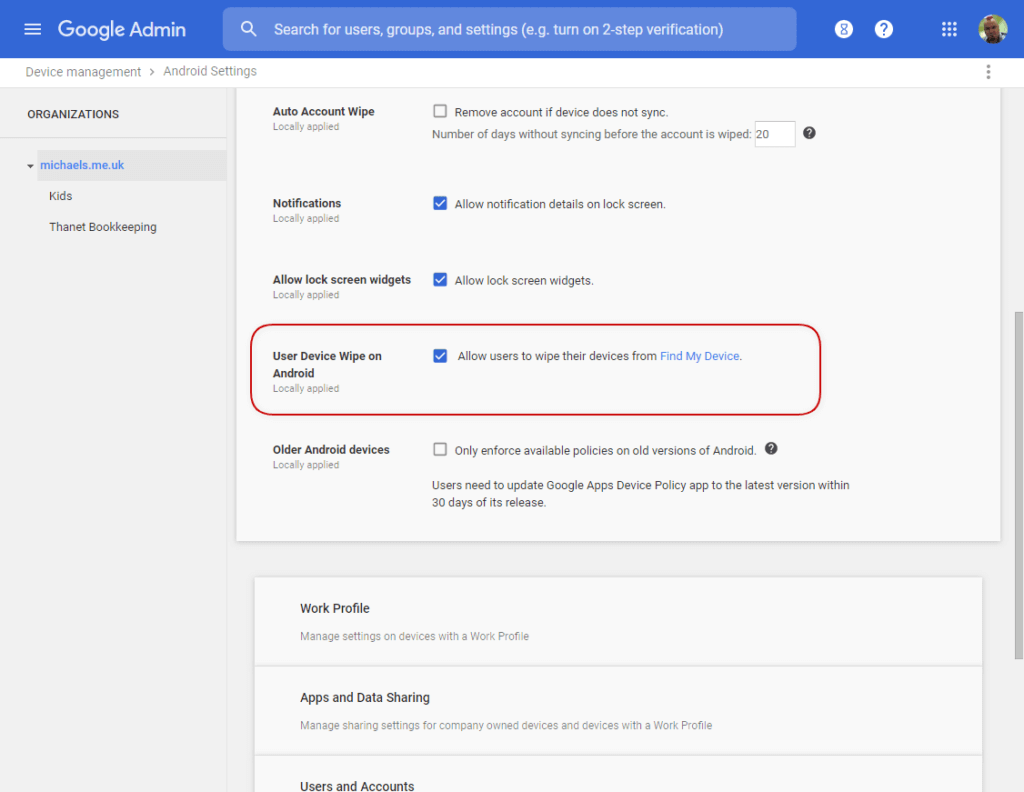 This can be found under Device Management -> Android Settings -> General settings.
Check this box and click save, and you should now be able to access the new "find my device" page.
This is obviously a rather cryptic setting, and there is no logical reason why not enabling this option should just keep redirecting you to the old and broken find my device page. However the Google support agent did say it was "intended behaviour".