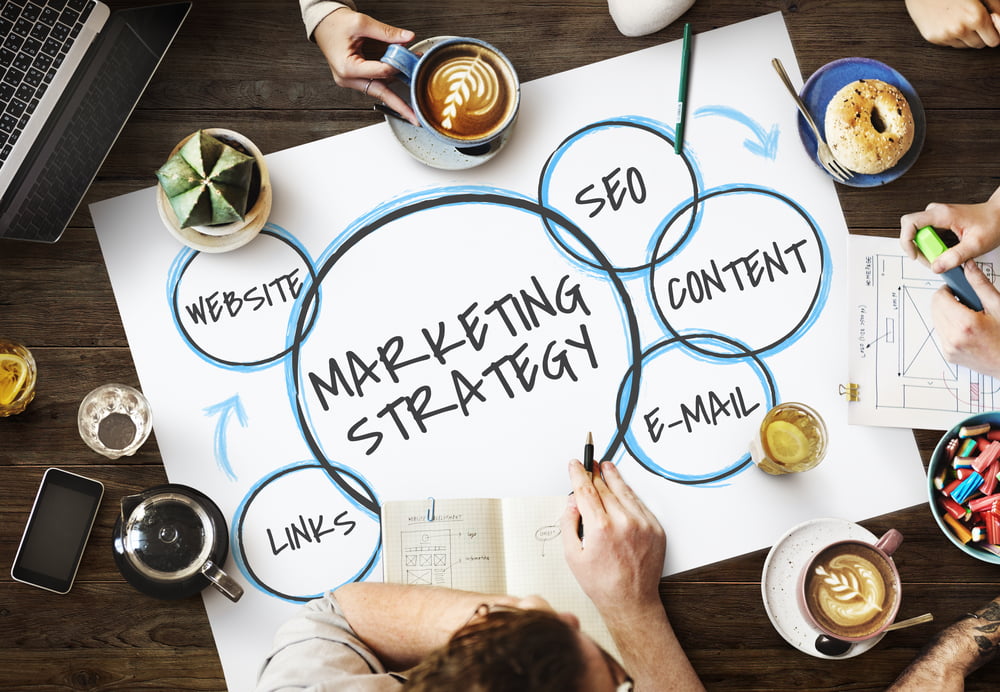 Online businesses and marketers have always searched for reliable strategies to connect with consumers and promote their products.
Fortunately, the Internet offers plenty of channels, including awesome marketing tips that can help them reach thousands of people instantly and conveniently.
So if you're seeking the right digital marketing channels to boost your online business, check out these six strategies:
1. Email marketing
Sending promotional messages through email and building and growing a high-quality email list yields high and quick returns regarding profit and website traffic.
This strategy allows you to present regularly your latest products, items on sale, new blog posts, upcoming events, and other activities to your subscribers.
You can insert photos and links that they can click on, directing them to your site or landing pages and exploring your offers.
Follow these tips to help you develop a winning email marketing strategy to turbo-boost your campaigns:
Create eye-catching pop-ups. Invite your visitors to join your email list by attention-grabbing pop-ups. Use beautiful designs, give discounts, and get only the necessary details, such as customers' names and email addresses.
Jiggy Puzzles has this sample colorful pop-up enticing you with a 10-percent discount when signing up for their email list:
Design your email newsletters attractively. Leverage stunning newsletter templates and ready-made layouts. This way, you can simply fill in blank sections with your product photos, links, texts, and other elements.
Build email funnels. Plan your messages according to the stages of the customer journey your subscribers are in. For example, first-time subscribers receive a welcome message, shoppers with abandoned carts receive enticing messages to complete their purchases, etc.
Here's a sample welcome message by Black Mango, featuring ratings and reviews, the promised discount code, and a CTA button for quick shopping and instant conversions:
Finally, automate your email campaigns to personalize your messages and send them instantly according to your set triggers and schedules.
You can even automate your transactional and client support emails using robust customer service email management software.
2. Customer feedback integration with marketing
Feedback from your customers can be a goldmine of information and insights to help improve your products, services, customer experience, and your marketing efforts.
Customer feedback allows you to get an outsider's perspective on your business and understand your customers and their needs better.
Make providing feedback more engaging and easier for your consumers. Get feedback using emojis to entice customers into providing their two cents about their experience with your brand.
Use tools such as Emoji Response to create custom feedback forms with emoji widgets as rating options.
The tool consolidates and analyzes your collected feedback data. It helps you extract relevant insights to spot gaps in your marketing and the customer experience and address weak points to improve them.
Incorporating customer feedback into your marketing and business strategy can help you:
Assess your marketing initiatives' performance
Map out the customer journey
Be more proactive about communicating with your audience
Leverage positive experiences from satisfied customers as social proof in your ads
Develop more customer-focused marketing content and strategies
Leverage reliable user feedback software to hear from your customers and weave the insights into your marketing efforts.
3. Search engine optimization (SEO)
SEO is a set of practices to optimize your website and online content for higher rankings in the search engine results pages (SERPs).
The higher you appear on the search rankings, the better your chances of customers clicking on your web pages, increasing your site traffic and number of potential buyers.
The likelihood of your web pages appearing on search results usually depends on factors such as keyword relevance, domain authority, mobile responsiveness, page load speed, and others.
For example, when I type in "cheap cupcakes in US," these results appear, featuring shops such as Magnolia Bakery and Sprinkles Cupcakes:
Get the best possible SEO results for your online business with these tips:
Get your loading speed at below three seconds and optimize your pages, images' and videos' size and resolution. Consider investing in better quality cloud hosting or a cheap dedicated server so you don't have to share resources with other website, improving your page load speed. 
Get your website professional managed by a managed web services company.
Target high-volume, low-competitive keywords relevant to your niche.
Add more pages to your website by releasing new products, writing blog posts daily, creating landing pages, and more.
SEO typically relates to other marketing strategies, so you can integrate these with your promotional campaigns.
It's also crucial to get expert tips and information, such as learning from the commonly overlooked blogging mistakes that can affect your SEO rankings.
If you're working with a marketing agency, MSP marketing service provider, or any other third-party company, discuss how you can harmonize your SEO strategies with your other campaigns to achieve a unified promotional plan.
It's also vital to use reliable SEO tools such as SERanking to help improve your content and reputation and website's code, supporting your efforts to boost your on-page, off-page, and technical SEO strategies. 
4. Video marketing
Video marketing is the practice of leveraging videos to promote your products, boost customer engagement on digital platforms, educate consumers, and reach more audiences.
When produced strategically, these videos can grab your customers' attention, build connections with them, and capture their trust.
Patagonia gives a stellar example of video marketing on their website:
This online shop posts its films with compelling CTA buttons telling visitors to watch them. They also regularly post videos on their YouTube channel:
Execute these best practices when running video marketing campaigns:
Diversify your videos into tutorials, product demos, customer testimonials, etc.
Post or embed them on various platforms, such as your website, email newsletters, and social media.
Get to your point in under five to 10 seconds.
Tell a gripping, interactive story.
Leverage robust digital marketing software such as Content Management System (CMS) to simplify adding and modifying video content on your website and social channels.
You can also couple your video marketing campaigns with reliable business intelligence tools to measure your performance and apply data-based improvements.
If you don't have the in-house expertise and resources to produce high-quality videos, you can always work with a reliable digital marketing agency and professional video marketing service providers.
5. Brand collaborations
Brand partnerships or collaborations empower you to bolster your business by capitalizing on another company's clout and audience.
Two brands serving the same consumers can offer distinct product lines and aid each other's growth. You and your partner company can host giveaways, co-produce content, and roll out your joint merchandise together.
When you harness another brand's customers, your marketing campaigns can capture a wider audience and skyrocket your success.
Here are a few tips for your brand collaborations:
Leverage social fan pages. Fan pages can contribute significantly to your social media lead generation and marketing efforts. They have established groups of enthusiasts on various subjects (e.g., pets, surfing, fitness, etc.). Since these themes already interest them, promoting your products and engaging the followers becomes easier. Send them a private message to begin your partnership.
Tap the right influencers. If you have a limited audience and want to amplify your exposure, tap influencers — people who are popular online, typically on social media, and often have thousands to millions of followers. Pick influencers who can positively represent your brand, exhibit your goods, and transform their followers into buyers.
6. Content marketing
Content marketing is among the evergreen marketing strategies on the Internet. It is the consistent, strategic act of creating, publishing, and promoting relevant online resources to captivate, engage, and convert your visitors.
This strategy is crucial because it answers your target audience's queries. Today's customers also expect their favorite brands to generate excellent content regularly.
Your content can come in several formats: blog posts, photos, videos, images, infographics, ebooks, quizzes, podcasts, webinars, and many more.
bioClarity shows a perfect example:
bioClarity has several narrative guides under various categories that visitors can choose to go to directly. It also how-to tutorial videos:
And a skincare quiz so shoppers can determine the best product for them:
Do these things when producing your content:
Focus on offering value rather than forcing customers to buy your products. This increases their buy-in and loyalty.
For instance, you can use landing page copy such as "Purchase well-written articles and get free backlinks" so potential customers can quickly see the value your brand can give them, encouraging them to convert.
Vary your content formats, or transform old resources into new materials.
Include calls-to-action (CTAs), such as, "Shop now" and "Explore gallery," to compel customers to perform conversion-oriented activities.
Sprinkle your target keywords to boost your SEO efforts.
With content marketing, you can supercharge your products' significance and motivate your customers to keep interacting with your business.
Don't forget to organize, store, and centralize your content marketing assets and materials by using reliable marketing project management software.
Turbo-boost your online business now.
Leverage these and other digital marketing strategies and monitor and improve your execution to get your best possible online business performance.
Remember to align your campaigns with the current consumer demands, adopting new strategies that may emerge when appropriate, to ensure you keep and expand your target customers.