Having problems with  windows 10, need help, did you know that windows 10 has a built in support app to connect you to Microsoft support.
Now I  wouldn't recommend you resort to this app immediately with every trivial issue, but if you just can't find the help you need anywhere else,  Microsoft has provided this app called 'Contact Support to assist you. This app gives you an easy way to contact Microsoft's Windows Support when needed.
The easiest way to access the app is to type "Contact Support" into the search box. Microsoft promises that once the app launches, in just a few quick clicks you can be connected by chat or phone to Microsoft Answer Desk. This is a one-on-one connection with what Microsoft calls a 'Windows 10 expert'. Support monkey may be a more appropriate term, but either way you are getting help.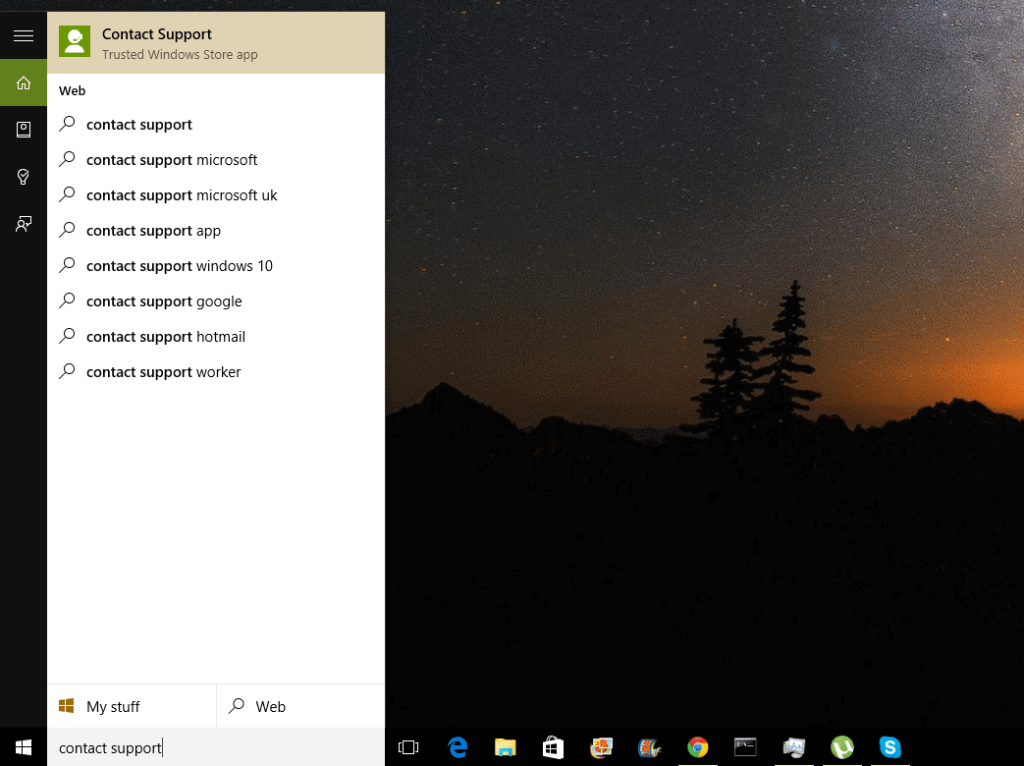 I have tried this out myself, and I was connected to to someone in the answer desk within 1 minute, which is pretty good considering how many Windows 10 users there are already,  but then I wonder how many know about this app. Sadly in my case the support was useless, I clearly knew more about the issue than the support person, and the only suggestion he gave me was to "find a local support tech", that's it, no troubleshooting, nada due to the fact by issue occurred on startup. Not really a useful suggestion to someone is fairly techy himself. However the service may well be useful to novices and those who are adverse to googling or using forums.