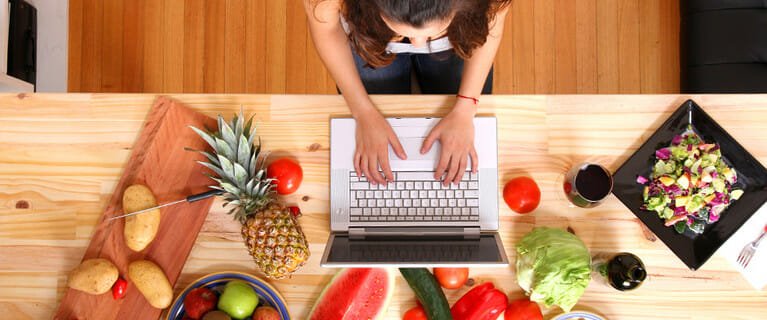 In this article, I will be showing you how to setup a 1:1 diet consultant website, online store and booking system for your One2One (1:1) diet consulting business.
Note: I am in no way affiliated with One2One, Cambridge Nutritional Food or any other subsidiary.
I manage another website called Foodbooking which provides online ordering for restaurants and takeaways etc and that site has started to get a lot of signups from One2One (1:1) diet consultants trying to use it to take online orders for the 1:1 diet products they are reselling.
The problem is that a restaurant ordering system is not at all suitable for this purpose since it is not an online store for selling products, it is a food ordering system, so orders are meant to be accepted in real-time for collection and delivery.
This has prompted me to create this article showing you how you can setup your 1:1 diet consultant website using WIX + ECWID, which is a far more appropriate solution, and yes you can even get all this for FREE.
WIX
With the Wix website builder, you can use all the following features on the free plan.
Website Builder
Online Store
Subscriptions
Booking System
Customer Management
Member Badge system
Member Forums
Here is a quick demo site I have put together to show how it works.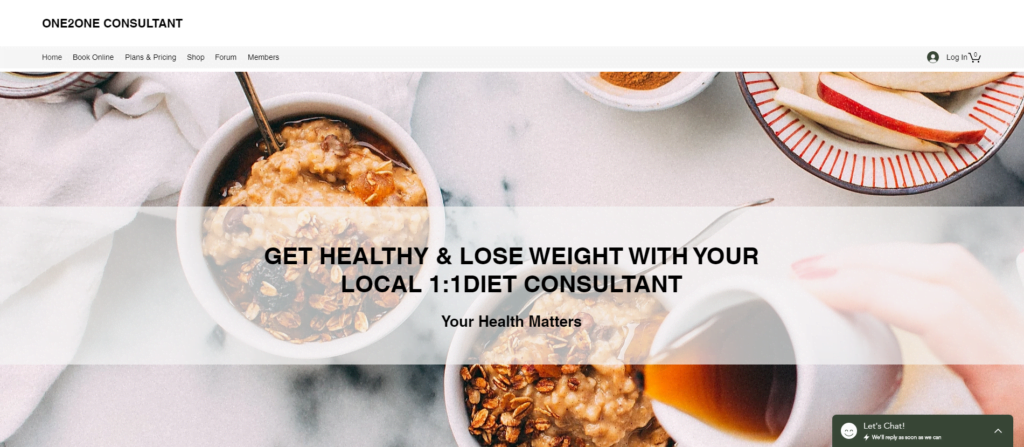 Wix has become pretty well known over the last few years, in part due to their TV marketing and youtube campaigns, which I am sure you have seen, starring the likes of Heidi Klum, Jason Statham and Gal Gadot. Wix is one of the biggest players in the website builder competition and hosts a massive 160 million websites.
Wix offers an excellent drag-and-drop site builder to create small, basic websites so is perfect for a 1:1 diet consultant website. There are 100s of free templates available. Wix provides its own web hosting as well as domain names (free and paid). The App Market makes it easy to add extra functionality such as photo galleries or eCommerce.
So what is the catch with the FREE site? Here are the limitations
You cannot use your own domain, you must use the provided wix URL.
e.g. https://russdemo.wixsite.com/one2one
You will have the wix ad banner across the top of your site
You cannot take online payments
You cannot use all the addons
To remove these limitations you will need to upgrade.
The features on the free plan are adequate for most startups who have ZERO budget and just need a very simple website. However, the biggest limitation for you here might be the inability to take online orders, which does make the online store kinda useless, unless you only want it for showing products and will take payments manually.
The good news is that If you also need an online store with online payments and cannot afford to pay for it, there is a free solution to this too, called ECWID. Scroll down for more details.
Wix Pricing
£0
Free
Create a free website with Wix ads.
£3
Connect Domain
Connect your own domain with your Wix site. Your site will still show Wix ads. (Plan is not available in all countries).
£6
Combo
Ideal for smaller professional websites. No ads and plenty of storage.
£8.50
Unlimited
The right plan if you need a lot of web space (up to 10 GB included).
£13
Business & eCommerce
Best plan to create an online store or use premium apps like Wix Bookings or Wix Hotels. Higher plans (VIP & Unlimited) available too.
Here is a really easy to follow video tutorial to help you setup your 1:1 diet website using wix.
Take Online Bookings
Do you want to take bookings on your 1:1 diet consultant website? no problem, this is also easy using the wix bookings addon.
When you set up your site using the ADI, you can specify that you want a booking system, and this functionality will be added for you automatically, and you then simply need to set up the services you want to take bookings for.
Here is a handy video tutorial to show you how its done, you can skip past the addon installation step if you already added this using the ADI.
Creating a free store with ECWID
So you have your new 1:1 diet consultant website setup in Wix, but now you want to take online orders for free.
First signup for a free ECWID account here to set up your store and add your products. The free plan is limited to 10 products, if you want more than 10 products then you will need to upgrade.
You can then add your Ecwid store to your Wix website in just a few easy steps with the help of the Ecwid app. Just add the Ecwid app to your Wix site and then connect your store.
Adding the Ecwid app
Log in to your Wix account.
Select the site you would like to add a store to.
Open Ecwid App. Otherwise you can find it manually as described below.
Click Edit site.
Click Add Apps: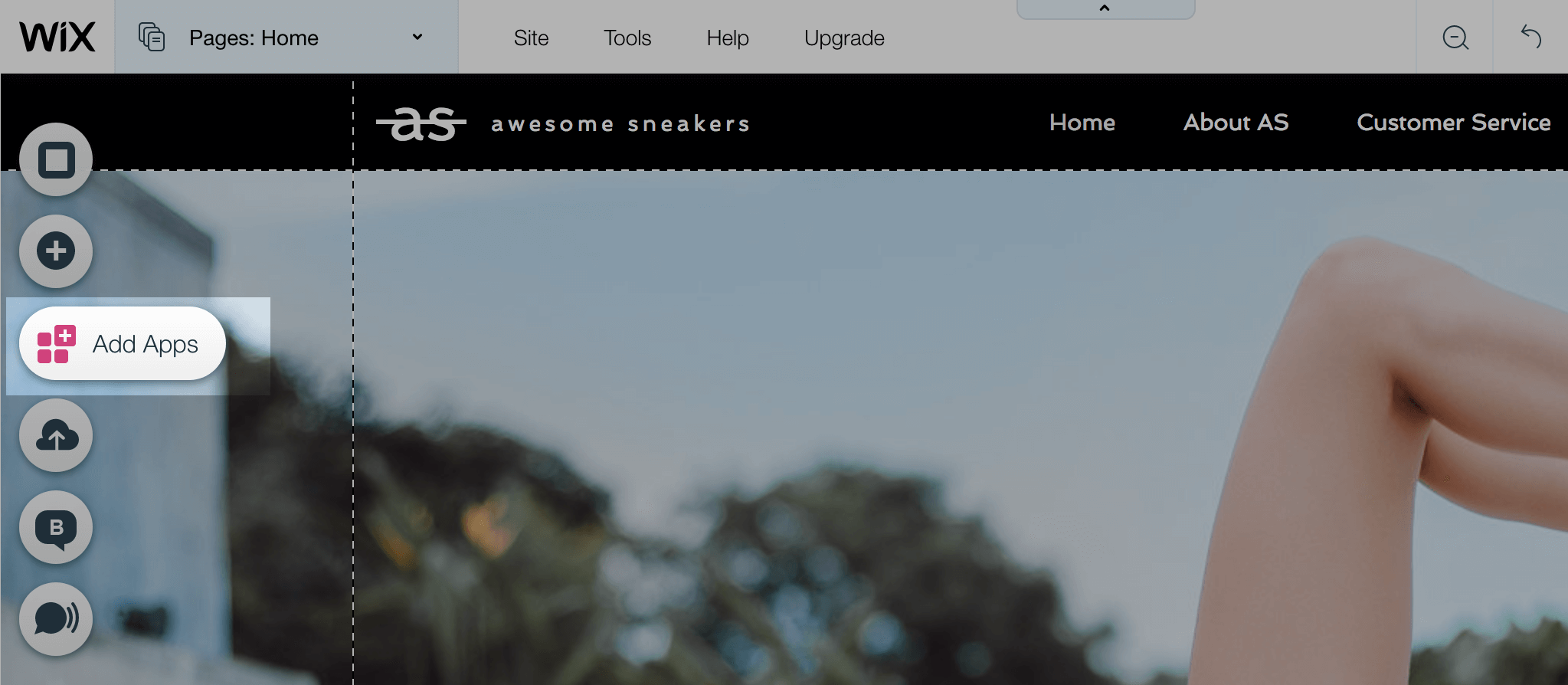 Type "Ecwid" in the search bar, click on Online Store by Ecwid:

Click +Add to Site → +Add App: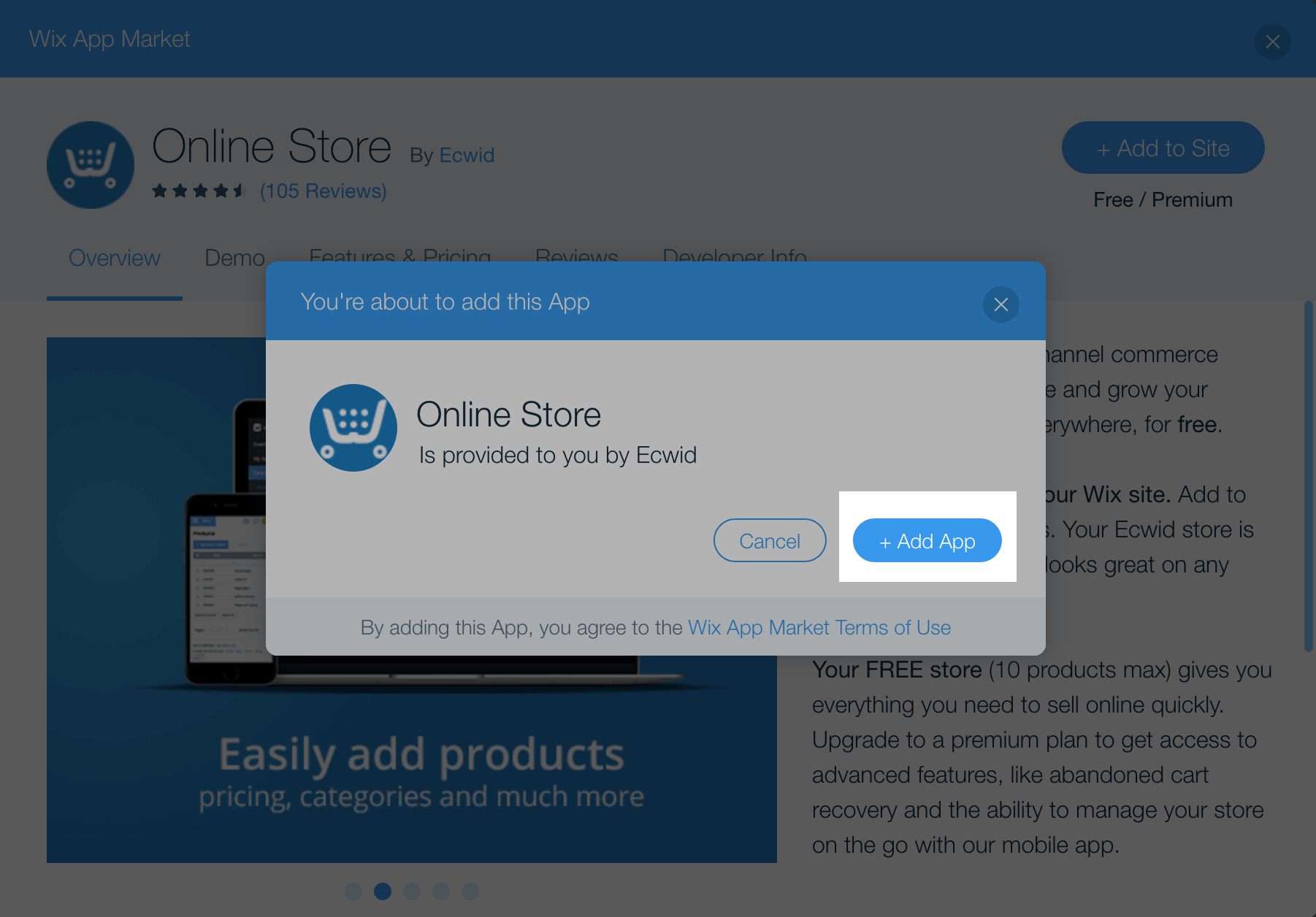 Once you add the app, it will show sample products until you connect to your store. Connect your Ecwid store to sell your products on your website. See below how.
On the same page in your Wix Editor, double-click the blue Double-click me button: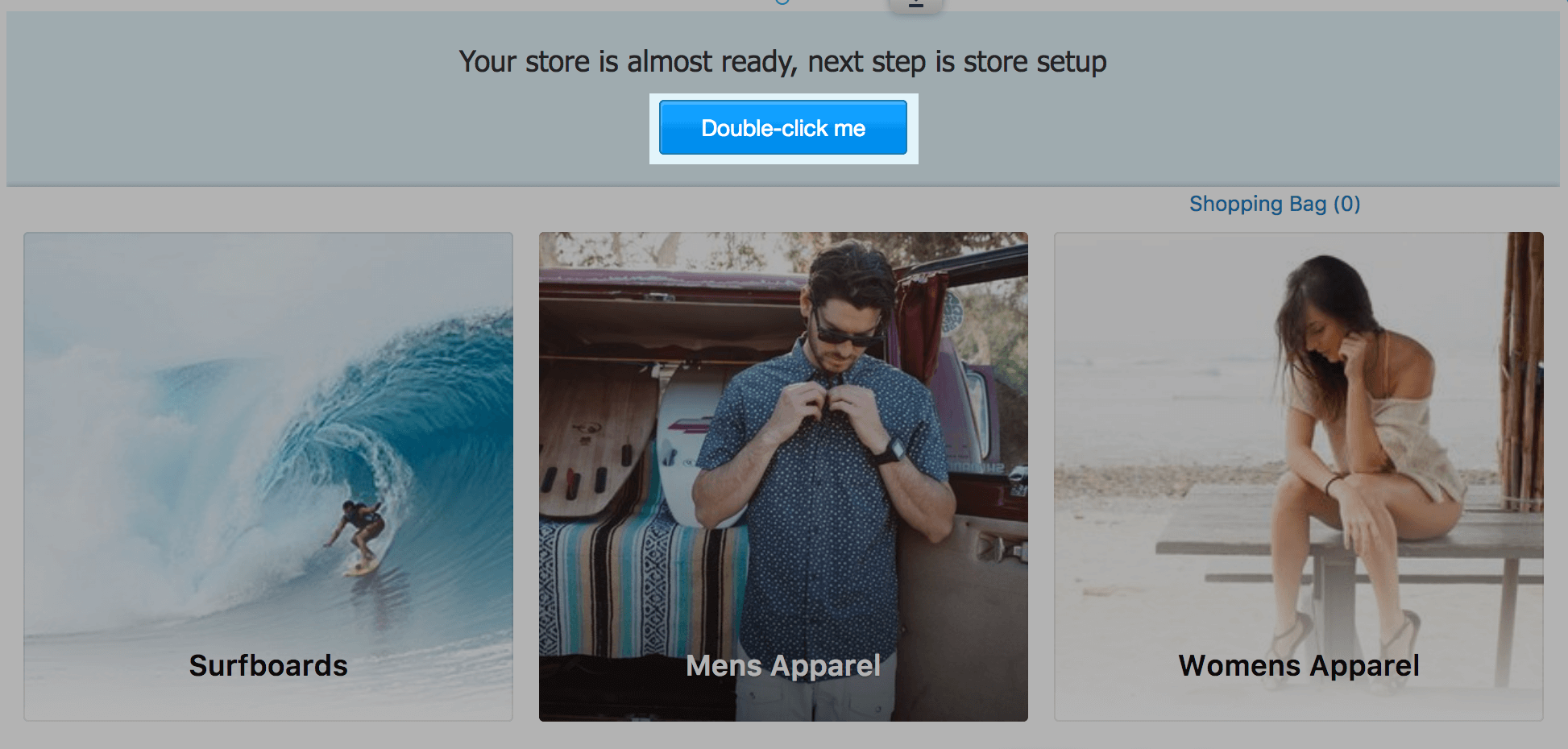 If you do not have an Ecwid store yet, fill in the fields of the registration form, click Create Account and follow the sign up instructions: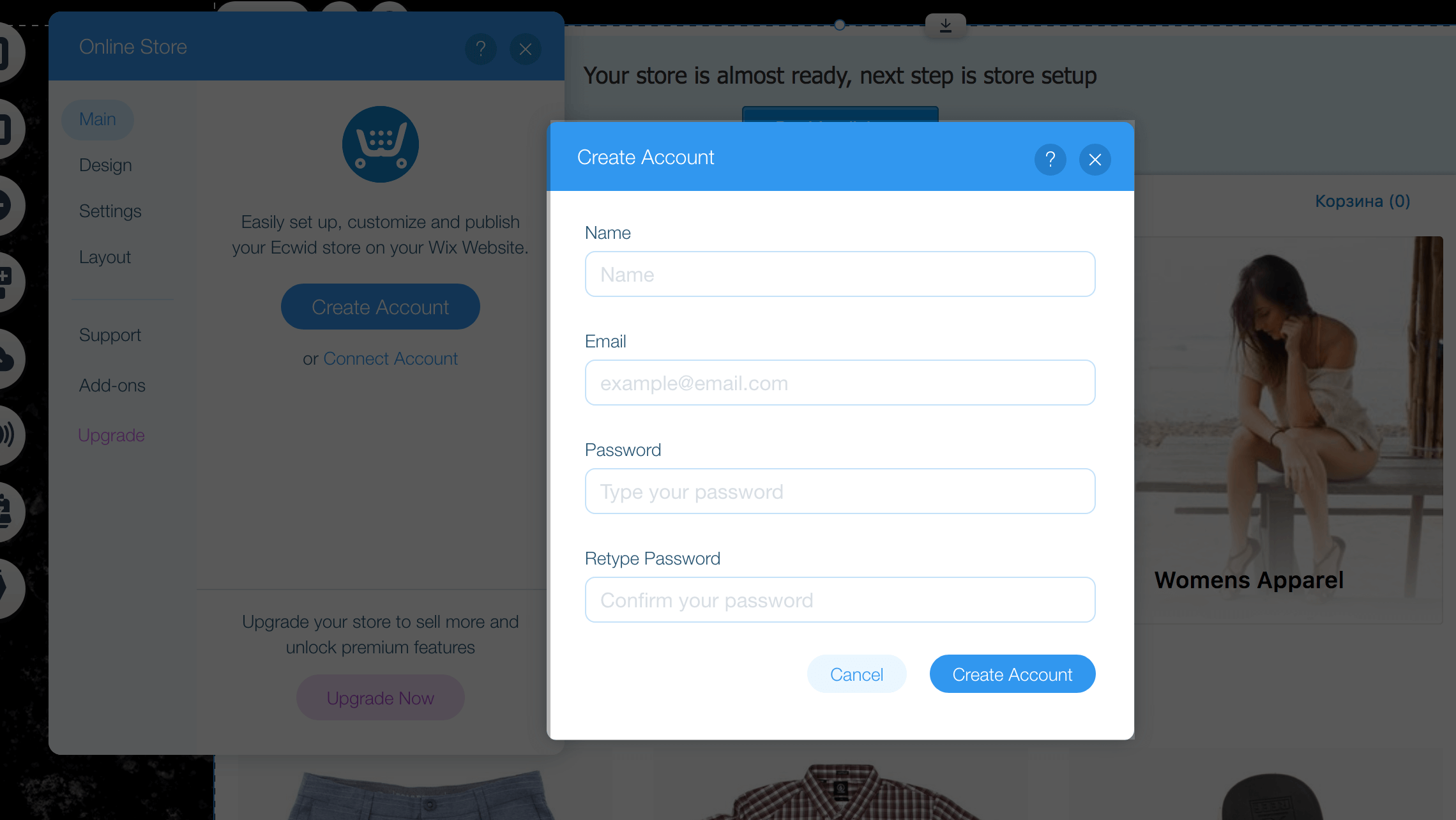 Grant the app permissions by clicking Accept: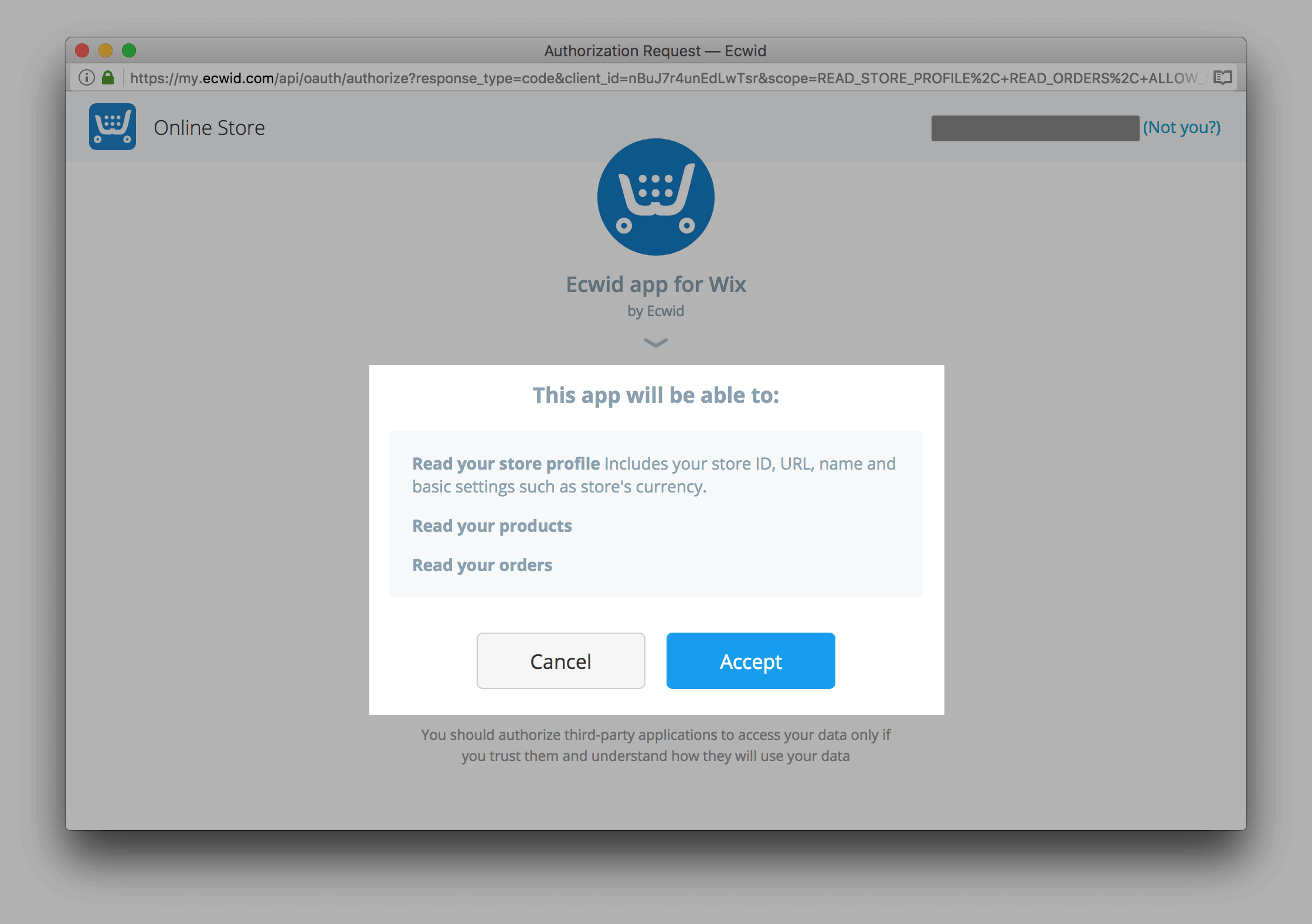 That's it! Your store is now connected to your Wix website: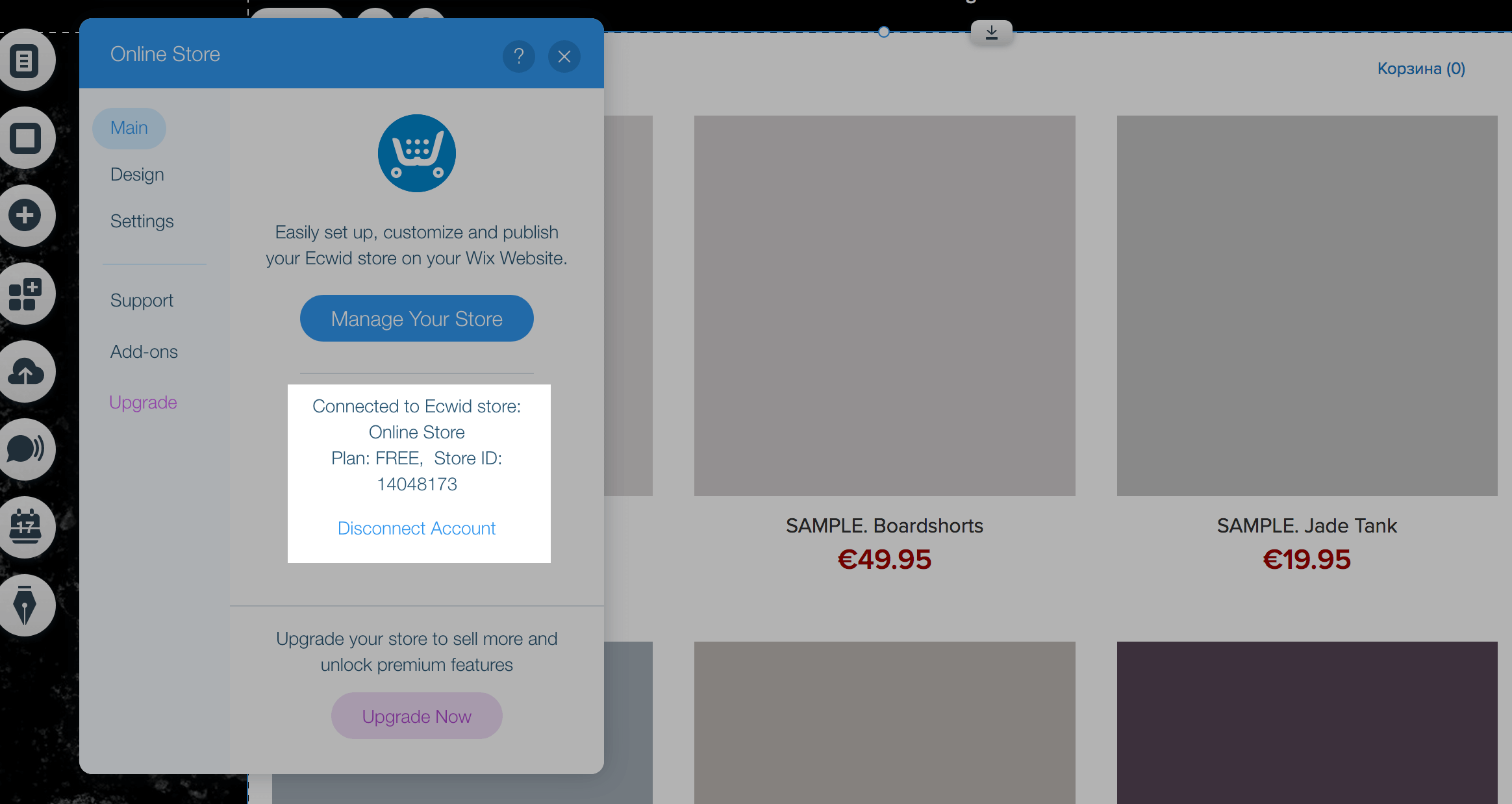 Save the changes and publish your site.
Connecting your existing store to your Wix site
If you have an Ecwid account already, you can connect it to your Wix site to sell from there.
On the same page in your Wix Editor where you added the Ecwid app, double-click the blue Double-click me button.
In the popup, click Connect Account: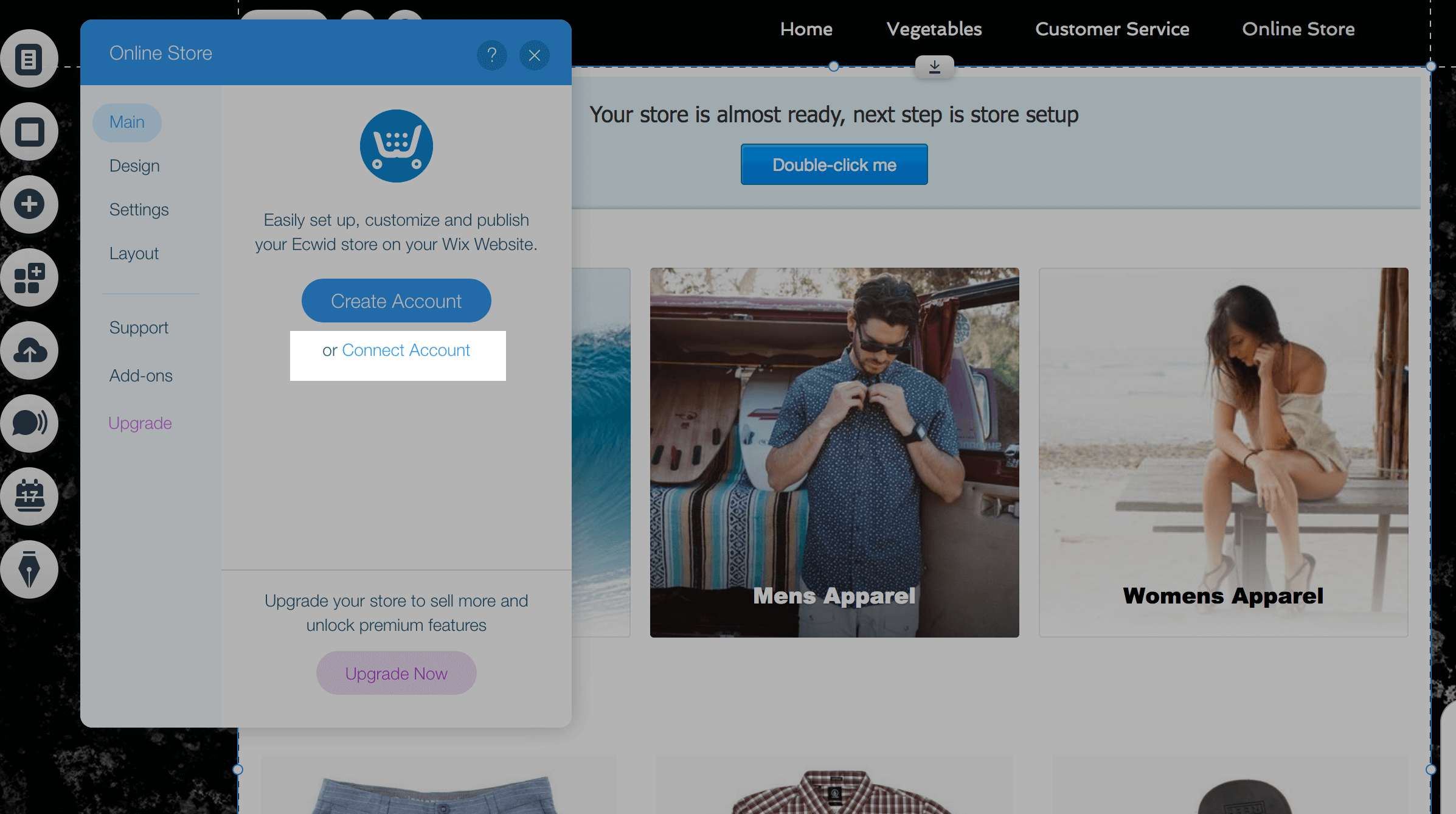 In the pop-up, log in to your Ecwid account. See the detailed instructions in our article about logging in.
Grant the app permission to access your store data by clicking Accept.
That's it! Your store is now connected to your Wix website: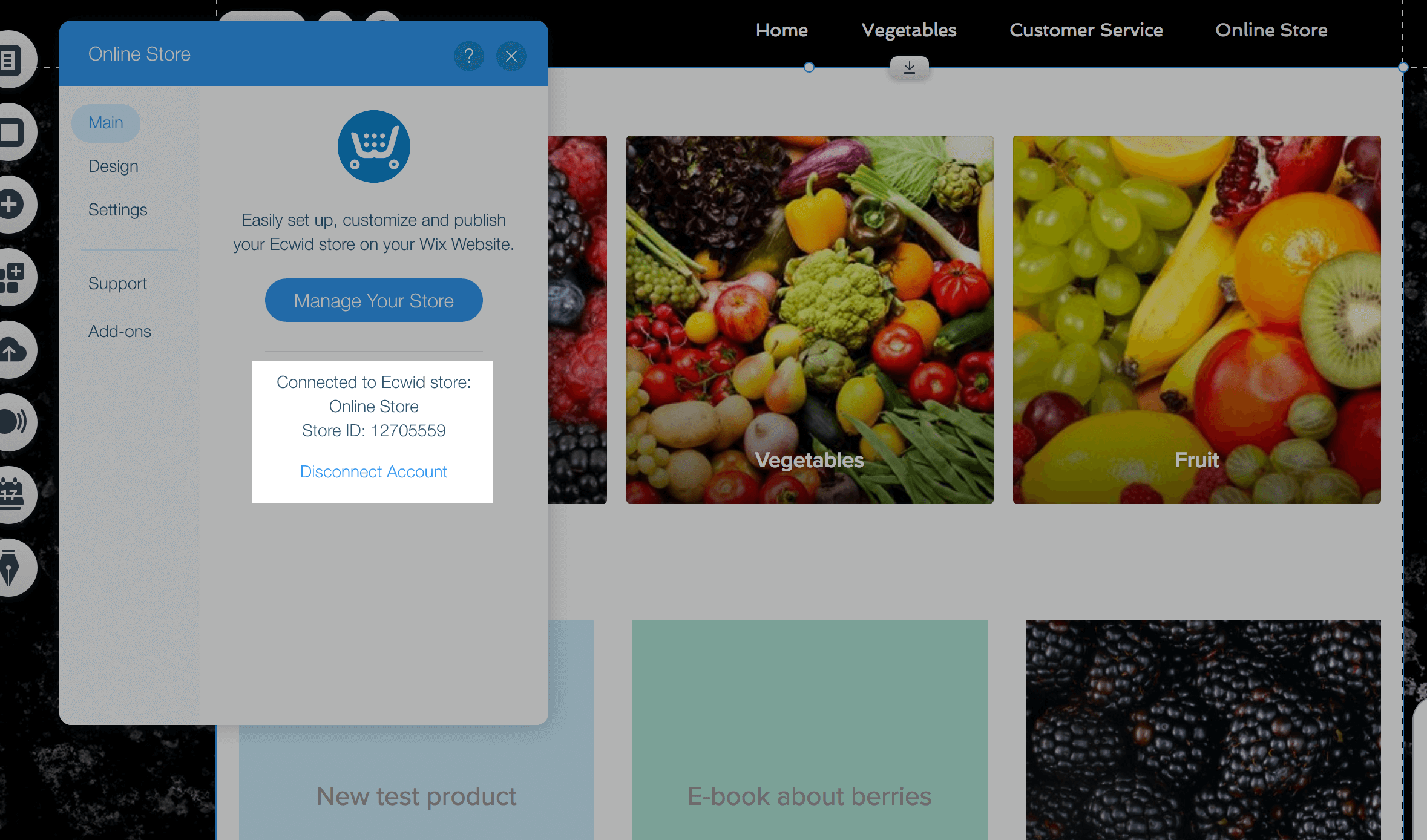 Save the changes and publish your site.
Please check out the article about customizing your store design on a Wix site to make your store even more attractive for customers.
If you need any help, feel free to get in touch.