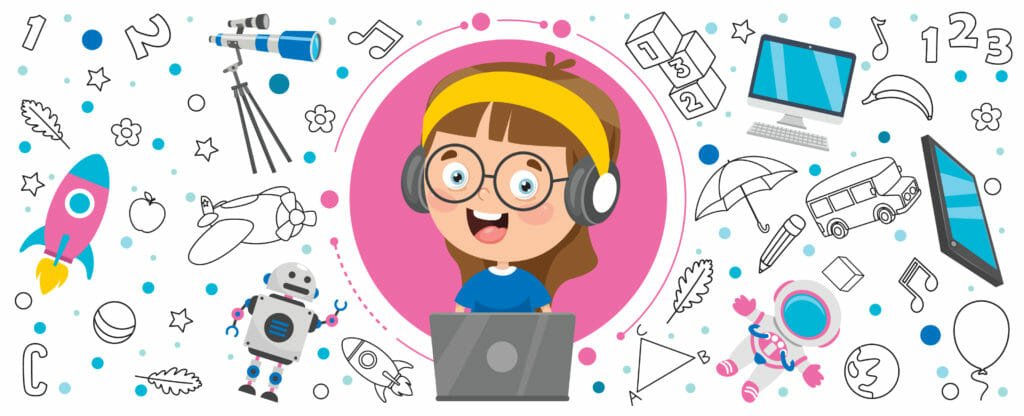 Since schools have now shut down and kids are stuck at home 24/7, parents need to keep their children entertained and their minds engaged. Luckily there are plenty of online resources to help with this, as long as you have an Internet connection and a computer, laptop or tablet.
I thought it might be helpful to put together a list of learning resources for kids stuck at home during coronavirus epidemic. Planning a learning day will help reduce the stress and anxiety for parents and kids. Even if your daily homeschool schedule is very loose – a bit of organisation will give your day a framework.
Kids will obviously not be learning at the same pace as they do at school, but it is ok as long as they learn something new every day, and they have fun on the way. Although if your kids are into it, you may find they learn more than they do at school.
If you haven't received any resources or learning plans from your kid's school for the closure period, use these resources as inspiration to make one yourself.
I will be adding to this list over time, so do check back occasionally for updates.
General resources:
Khan Academy – Free online courses, lessons and practice.
Khan Academy Kids – Mobile app specifically for kids 2-7 years old
BBC Bitesize – Want to access daily lessons and revision tools as well as support and advice from other students? BBC Bitesize has your child covered whether they're in primary school, secondary school, or aged 16+.
IXL – Offers personalised learning in maths and English while covering hundreds of different skills for children in reception up to those in year 13.
Math resources:
Wuzzit Trouble – for number sense, problem solving and creative and critical thinking skills
Math Snacks – collection of entertaining math games
Marble Math – to practice mental math
DragonBox Algebra 12+ – advanced algebraic concepts
Times Tables Rock Stars – In either paper form or online, Times Tables Rock Stars is a carefully sequenced programme of daily times tables practice.
Reading and writing apps:
Marvel Hero Tales – an educational app that embeds vocabulary and grammar practice into a game. You can find it both in the Apple Store and the Play Store.
Weirdwood Manor – an interactive fantasy storybook
Middle School Confidential – graphic novels written by anti-bullying activist Annie Fox. This story is about a group of friends who help bolster one another's self-esteem in the face of teasing, bullying, or mere self-doubt
Reading Rewards – a reading tracking app in which kids log their reading time to earn incentive points toward rewards, which parents or teachers can determine.
Global Digital Library – Digital storybooks and other reading materials easily accessible from mobile phones or computers.
Science:
Discovery Education: Lessons about viruses and outbreaks for different grade levels.
NASA Kids' Club: They have made their entire collection of images, sounds and video available and publicly searchable online: 140,000 photos and other resources available for you to see.
Creative time:
DIY.org – Creative Challenges – an educational app and learning community where kids can access a collection of project ideas and how-to videos.
Wizard School – combines videos, drawing, and interactive challenges to get kids engaging with material that interests them.
Lily – Playful Music Creation – a digital music composition app for iOS and Android.
General Brain Training Mobile Apps
Peak
Android / iOS (Free + in-app purchases)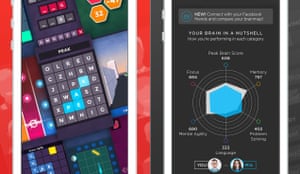 Peak is the slickest brain-training app available, with a polished collection of mini-games covering subjects including memory, language, mental agility and… what was it again? Oh yes: attention.
There are more than 30 to play in total, with enough variety to stop your daily session from becoming a chore. The free app has plenty to do, but a £3.99 monthly subscription lets you play all the games as often as you like, personalises your daily "workouts" and gives you more stats.
Elevate
Android / iOS (Free + in-app purchases)
Elevate is a strong rival to Peak: it has similarly clear visuals and simple, accessible mini-games to test your wits against. There are more than 30 here testing memory, focus, maths, comprehension and other mental skills.
The app is keen to get you logging in regularly, tracking your "streaks" on its calendar, and tweaking the difficulty levels as you become more adept. Here too, a Pro subscription (for £5.99 a month) unlocks more games, and lets you play them as often as you like.
Lumosity
Android / iOS (Free + in-app purchases)
The veteran of the bunch, and the service that set many of the features that are now familiar from its rivals. Here, a selection of mini-games are mixed and matched into a daily programme, with the obligatory stat-tracking to show your improvement over time.
As with those rivals, a monthly subscription – £8.99 in this case – unlocks more games and features. On mobile, Lumosity is more expensive, but the fact that you can use its website from your computer too may appeal.
Fit Brains Trainer
Android / iOS (Free + in-app purchases)
Another fresh, modern take on brain training for mobile devices, Fit Brains Trainer has more than 35 games, grouped into different workout sessions to keep your daily practice from feeling stale, whether you're testing your memory, concentration, language or other skills.
One interesting addition here is games based on your "emotional intelligence" (EQ) – an aspect that's more to the fore than with rivals. Like Lumosity, you can also log in to the website from a computer to carry on playing. A £7.99 monthly subscription unlocks the full features.
Cognito
iOS (Free + in-app purchases)
Cognito is the most game-like of the five apps in this roundup, wrapping a story of sorts – secret agents and global spying missions – around its brain-training tests. It still has all the serious features of the genre though: memory, logic and word mini-games, and stats tracking how your skills improve over time.
It also promises to pull in data like steps and sleep from Apple's Health app, to show you how exercise and shut-eye affect your mental agility. As with its rivals, you can play for free every day, but a subscription – £5.99 a month – beefs up the data and gives you unlimited access to the games.