When it comes to billing systems, most people in my line of business have heard of WHMCS. It is the defacto billing and automation system for most hosting providers but it is also very popular with many other types of business as well, such as ISP's, website design agencies or anyone selling IT services etc.
Even though WHMCS is intended for hosting providers and is more of a provisioning and automation system, it still manages to beat other dedicated billing platforms due to its flexibility and configurability and is also very cheap, starting at only $15 per month.
I have been using WHMCS for at least the last 15 years or so through my former companies and during that time I have tried various other WHMCS alternatives, such as box billing, blesta and others. I have also used many other general billing systems such as freshbooks, quickbooks, zoho and many others.
Another area where I have always been on the lookout for the best solution is a CRM / project manager. I have tried so many different solutions over the years, I have lost count, these include Trello, Bitrix24, Hubspot, Asana and many more.
Some of them were good, some of the were awful. The free or affordable solutions always had some missing features or functionality and/or I did not find them very intuitive. The rest were just too bloated and expensive for my megre requirements.
One of my favourite project/task management apps I have used was Paymo, which I used when it was still in beta and is a great app and it has improved a lot since then. So if you need task/time tracking and task billing then I give Paymo a look.
Then in 2019, quite by chance, I came across this hidden gem on CodeCanyon called Perfex CRM.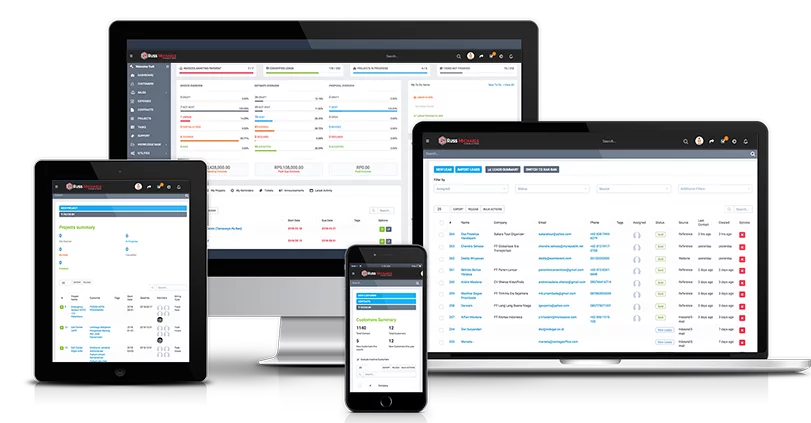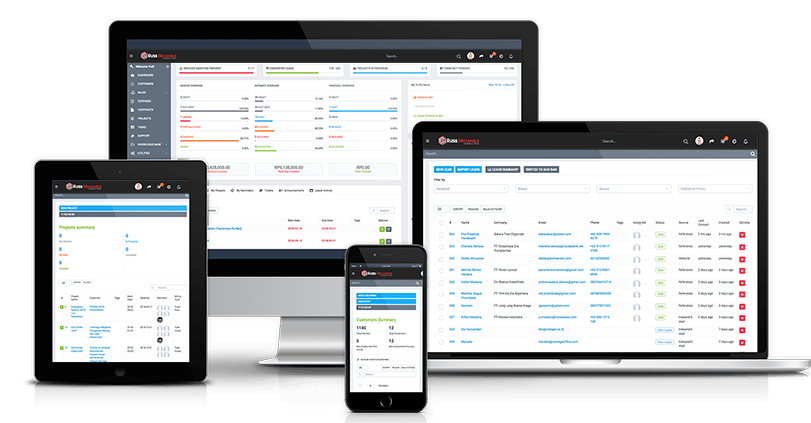 Perfex is one of those rare finds that seems almost too good to be true for the price. Not only does it have a ton of features and functionality that would normally need multiple different apps to achieve, but amazingly it costs only $59. That's it, there are no recurring costs unless you need ongoing support and who can't afford $59?
The list of features available for this small price is quite staggering. And depending on your specific requirements, this may actually cover all the bases and even be a viable alternative to WHMCS as a billing system, as long as you do not require the provisioning/automation features of WHMCS.
I found very little information online RE Perfex and certainly no useful comparison between it and other solutions, so I decided to write one myself.
Below I have listed the core features of both systems for comparison. I am only listing the ones I feel are most relevant, but If there is something important I have missed, feel free to let me know in the comments.
NOTE: I am aware that WHMCS and Perfex are 2 very different apps meant for different purposes. So to clarify, the purpose of this article is primarily to compare them as a billing system.
But I will be mentioning the other features and functionality for completeness in case it is useful to anyone who is looking for those features
FEATURE
PERFEX
WHMCS
Client Management
Project Management
with paid addon
Task Management
with paid addon

SUPPORT/TICKET SYSTEM

– WYSIWYG editor
– Set ticket reminders
– Assign ticket to specific contact
– Add billable tasks to tickets
BILLING SYSTEM
– Invoices
– Recurring Invoices
– Subscriptions
– Bill for tasks/billable time on tickets
– Quotes
– Estimates
– Credit Notes

PAYMENT PROSESSING

– Automatic payments
– Credit/Debit Cards
– Paypal
– Direct Debit
Expenses Tracker
Contracts
Proposals
Leads
Shopping Cart / Online Store
Automation / Provisioning System
REST API for external integration
3rd party modules / Addons
Domain Name Registration/Renewal
Resell third party services (Security, backup, hosting, email etc)