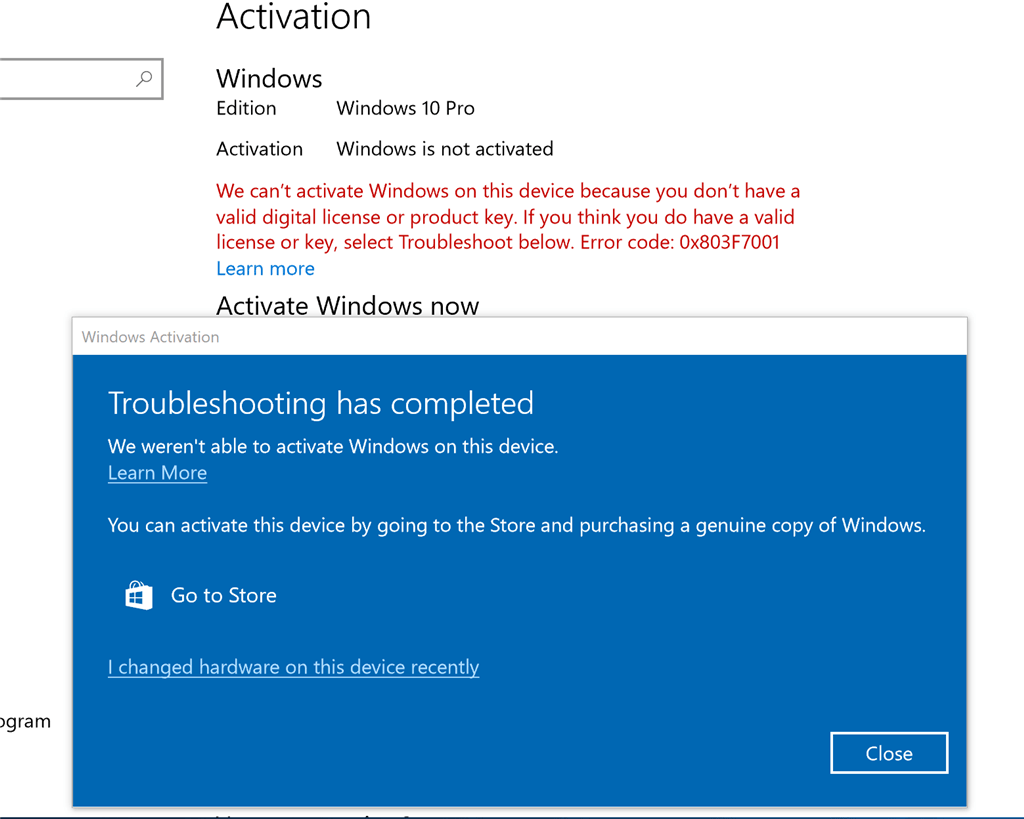 I turned on my PC the other day, only to find that my License was no longer active, and there was that message in the bottom right-hand corner telling me to activate Windows.
I tried to activate Windows, but it failed, telling me "We can't activate Windows on this device because you don't have a valid digital license or product key". It was also reporting Windows 10 home as the only valid digital license. Both statements were wrong as have Windows Pro and a valid license key, which it wouldn't accept either when I tried to re-enter it. Since I upgraded from home to pro some time ago, my guess was that it was picking up the previous digital license.
To cut a long story short, I ended up having to contact Microsoft support and they had to generate a new digital key, I then had to wait 24 hours and try activating again, which worked.
Here are the steps to be performed.
Open command prompt (windows key + R )
Type "slmgr -rearm" (without the ")
-go to services (Windows key + r > type services.msc)
Look for windows update service > restart it
-restart your computer
Wait 24 hours, then try to reactivate Windows
If it still does not work, then I suggest contacting Microsoft support and they will reset your license.
Do this by running the "get support" app from your start menu.
You will need to go through the automated suggestions until it gives you get the option to speak to a real person. At this point, you want to choose  Windows –> Technical support in order to get the chat option.
Do not mention license activation issues, as this just sends you to the knowledge base or forums and will not give you the chat option.