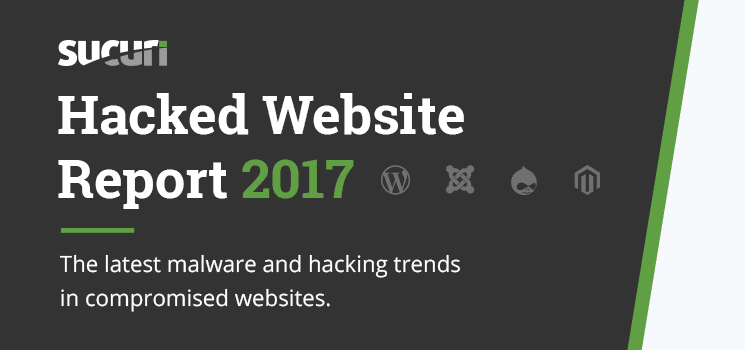 The Hacked Website Trend report is a report produced by Sucuri. It summarizes the latest trends by bad actors, identifying the latest tactics, techniques, and rules (TTPs) seen by the
Remediation Group (RG). This report will build on the data from the previous quarters, including updated data for 2017.
The one constant you'll find in this report is the issues pertaining to poorly managed or unmanaged websites.
This report will give trends based on the CMS applications most affected by website compromises, the type of malware families being employed, and updates on the state of website
blacklisting. It does not consider data related to WordPress plugin configurations.
This report is based on a representative sample of the total number of websites the Sucuri RG performed incident response services in the Calendar Year (CY) 2017. A total of 34,371 infected
websites were analyzed in this report. This sample provided an accurate representation of the infected websites worked on by the remediation group in 2017.
If you would like your website managed, feel free to contact me about my website management services.