Flywheel
I have had several websites hosted with  flywheel for over 1 year now, and I literally have no complaints about this provider. I have not had a single problem with the sites or the service or the support.
The only issue I ever had was that the speed was not as good as it should have been, and when I queried this I discovered that some performance settings were not enabled for some reason. So what I have learnt over this last year is that you do need to have some technical knowledge to ensure you are getting the best out of the service, as you need to know what tests to run and what questions to ask, even with a host as good as flywheel .
Because flywheel is a dedicated WordPress host, they do not have any hosting control panel since they do not do anything except WordPress. Therefore they provide a set of simple tools just for your WordPress site, such as setting up staging sites, enabling password access etc. To be frank, it is pretty idiot proof and is obviously aimed at non-technical folks.
They also do not support or allow anything other than WordPress. This can obviously be very annoying and inconvenient if you wanted to install another app on your domain, like WHMCS or PHPBB, instead, you have to get more hosting elsewhere and use a sub-domain.
You also have to get your email hosting elsewhere as well, but I suspect that if you are using flywheel then you probably want a more robust email solution as well, such as GSuite or office365. The bundled email that you get from hosting providers really is very basic and provides no business continuity.
Last year Flywheel acquired Pressmastic (now called LOCAL by Flywheel), which creates a local WordPress dev environment (using virtualbox) and syncs it with your live Flywheel sites. You can pull your live sites down to local and vice versa. This obviously makes it very simple to maintain a separate dev and live environment.
PROS
Excellent support and customer service
Excellent speed with no plugins or configuration required.
Advanced security using Sucuri
Everything just works
You can easily generate a staging site from your live site, although you only get this on the $28 and above plans.
You can get a 1 click backup of your entire site (minus core files), which will send you an email with a link once it is complete.
You can setup

free staging sites for your clients for 1 month.

You can change your primary domain, and your entire site and all links and references get automatically updated.
Ability to assign collaborators. So if you are the website owner, you can temporarily give access to designers and developers to work on your site or staging site.
LOCAL by Flywheel
 CONS
 You cannot host anything other than WordPress.
No 24/7 support. Although you can escalate tickets and get someone out of bed.
They now have 24/7 support and are aprt of wpengine
Price.
As with all the dedicated WordPress hosts, it seems quite expensive with limiting quotas on bandwidth and disk space. Plus you have the added cost of needing to get your email hosted elsewhere too.
You can only use multisite on the personal plan or above and it costs an extra $10
SiteGround
I have prior experience with Siteground and it was not a pleasant one. They screwed everything up to the point where I would probably have lost all my clients had I actually transferred everything over to their servers.
As I continue to see articles everywhere praising SiteGround and how great they are, I thought I would give them another try. Everyone deserves a 2nd chance and maybe I just had some very bad luck last time.
SiteGround are a generic host and are considerably cheaper than the likes of Flywheel or WPengine, and run cpanel like every other host. They do however optimise their servers for WordPress and also have a few custom features available in their control panel, such as git controls, staging sites, site move, domain name change, which you do not get with other hosts at this price range, so I really want them to not screw up this time as I want to like them.
So I signed up with SiteGround for a GrowBig account and kept my fingers crossed, but had an immediate issue.
I was not able to access my account, it seemed to be stuck in some perpetual setup mode, telling me I could not set it up or manage it because my domain already existed. So I left it a few hours to see if it would complete, but alas the issue was still there. So I had to contact support even just to get my account activated. Not a good start so far.
They also still have that incredibly irritating support ticketing system where they do not actually send you a reply, they just send you a notification that they have replied, and you have to log in to your account to view it. This is so incredibly annoying, inconvenient and time-consuming and I hate it when companies do this.
If you are out and about on your phone, then it means you cannot read the reply until you are back in front of a real pc, at least not without a lot of hassle.  As a result. this type of system also encourages the use of weak passwords, as customers will resort to using a password that is easy to type and remember so that they can login via their phones to read tickets.
Once activated, I setup my spare domain and replicated the site over.
I performed multiple gtmetrix tests on the site with various caching and performance enhancements enabled, and compared them to flywheel. The results of these tests are below.
Obviously, I cannot give any opinion on long-term performance, reliability and support yet, but I do plan to transfer at least one site over to them for a long-term test and will update this article accordingly in a few months. I have so far had a site running for a couple of weeks without any issues.
I kept a site hosted with flywheel for almost 1 year. Checkout my full siteground review for the full horror story.
PROS
Price.
Considering the performance is better than any other host I have tried, they are pretty good value for money.
Supercacher
Their own in-house caching system, which clearly makes a big difference based on my tests.
1 click staging
As with flywheel, a simple solution to setup a staging site for testing. Although it is only available on the most expensive plan, which at £7.95 is still less than 1/2 the cost of flywheel.
Can use Multisite on any plan
SG-Git – Create a git repository from your site, very handy if you are getting custom work done.
Auto Updates
Every decent managed WordPress host will auto update your WordPress core. Even though this option is built right into WordPress itself these days.
SiteGround also has the option to auto-update your plugins as well. I haven't seen this option anywhere else.
Being a traditional host, you can host more than just WordPress.
Multiple sites/domains allowed on same plan.
CONS
 The endless stream of rehearsed and ostensibly polite canned responses for me just comes across as very apathetic and disingenuous. They also have that typical problem with not reading communications properly before replying and have a tendency to be condescending and give completely wrong advice.
Potentially low resources


This 1 simple site caused my inode usage to go up to 20%. So d

espite the fact that you can host unlimited websites, in reality, I don't think you could host many before you have consumed your inode quota.
An irritating and time wasting ticketing system
Cheap pricing is promotional and is only for first year. After this it quadruples and is not such a good deal anymore.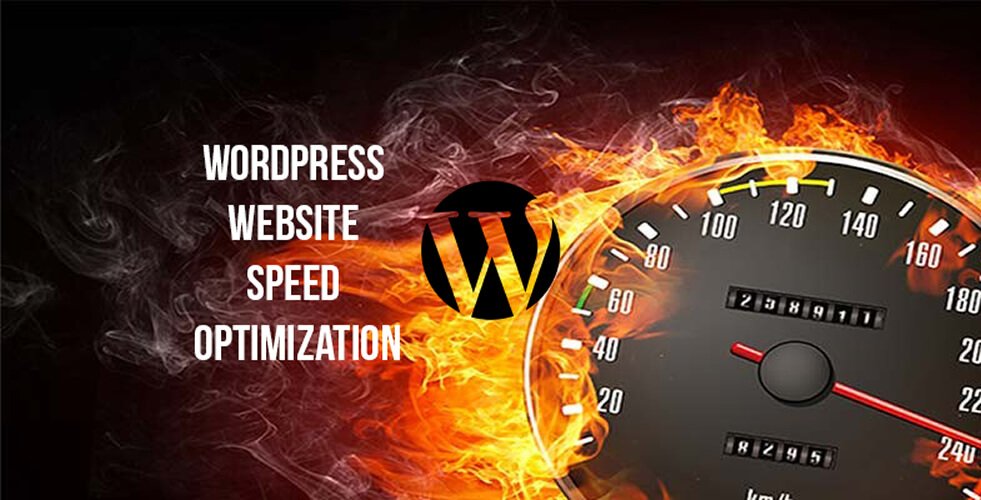 For the purpose of this test, I used the site zenmsp.uk, which is the most resource intensive theme (the Fox) and is the slowest loading of all my sites and took the most tweaking to get it to load quickly. This site takes 6-10 seconds to fully load on a regular server/host.
As you can see from the results, on pure performance alone, SiteGround does actually manage to win the challenge by a hair and beats flywheel by shaving about 0.4 seconds off the loading time.
Bear in mind though that with flywheel everything is out of the box and done by them automatically on the server, and doesn't require any plugins or any other caching or performance tricks.
In the case of SiteGround I did have to manually enable all their caching features, install a special SG plugin and enable their supercacher options, and the fact that you have to do this in order for the caching to work was not clearly documented.
Still I must say I was quite surprised by the results, considering that Flywheel is a dedicated WordPress host and SiteGround is generic host who will have many hundreds of customers per server, I was not expecting them to win.
When enabling CloudFlare via the SiteGround  console, it only redirects the www subdomain through Cloudflare and not the primary domain due to the way they integrate with cloudflare. I also noticed, as you can see in the results, that the speed was actually slower with Cloudflare enabled, the same is true with flywheel as well. So obviously CloudFlare cannot improve on the caching provided by the hosts.
If the price is your deciding factor, or keeping everything in one place (multiple sites, domain names, email etc) then SiteGround wins hands down.
If customer service/support & reliability is more important, and you have the budget to pay for it, then flywheel wins, as the performance difference is negligible enough not to be noticeable based on these tests.
GT Metrix Reports
No other changes or tweaking has been made to the site other than to enable the available speed/caching features. So we are literally only looking at overall performance achieved by the caching/options provided by the host.
Since Cloudflare did not offer any improvements, there is not really and file minimising applied to this site.  For the record, I have tried W3TC and other plugins, but this theme tends to break when CSS and JS files are minimised or combined.