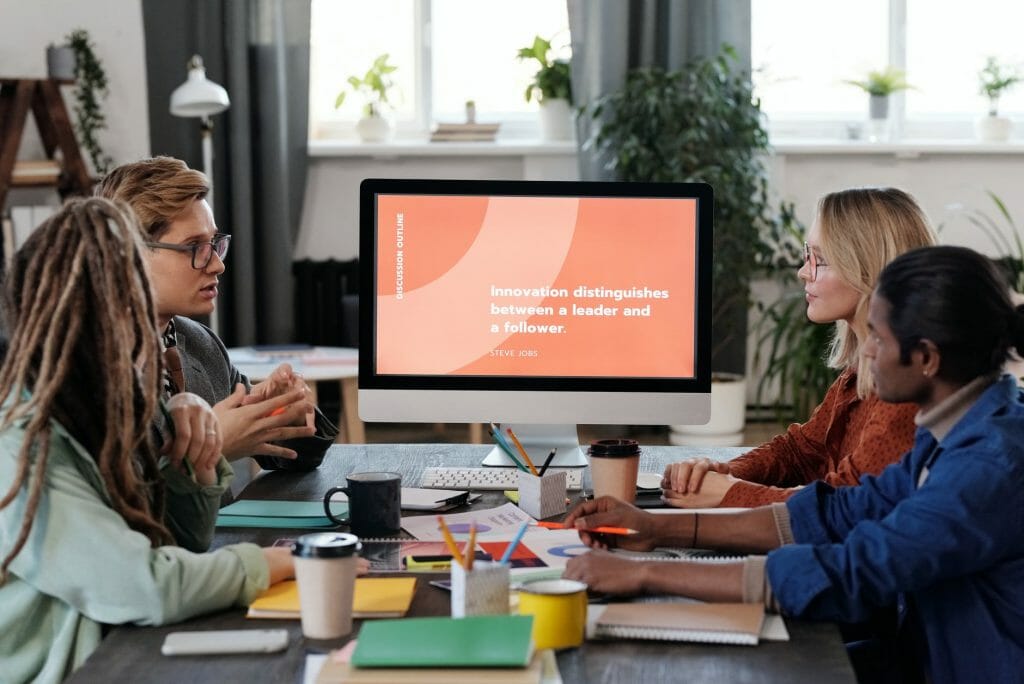 How do you manage your marketing agency efficiently?

With the plethora of things you need to stay on top off, from scheduling posts to creating weekly reports for your clients, it becomes almost impossible to keep track of all your to-dos.

Thankfully, there are online tools you can use to streamline your tasks, which then allows you to scale your operations.
1. Vista Social
Vista Social is an all-in-one social media marketing platform that helps you schedule posts, manage reviews and engagements, and create highly customizable reports for your social media marketing campaigns.
The platform does all this at a very affordable price.
Most multi-use social media marketing platforms charge per user, but Vista Social charges per profile.
The average profile costs $5.00, but Vista Social only charges $2.00. There are no limits to the number of users, as well.
Vista Social offers the essential features of Social Media Marketing (SMM) management platforms, such as a robust content scheduler and analytics.
It also has a lot of cool, handy features you might not find in other SMM platforms.
For instance, you can display a first like and generate a first comment on your posts to encourage engagement.
With the Universal Mentions feature, you can create a group for a social media user with all their various usernames in one place.
When you mention the social media user in your scheduled posts, you can click the @ icon and select the name. Vista social automatically includes the correct username on the right platform, ensuring you mention users properly on posts across various social channels.
It's a nifty and convenient feature since users can have a Facebook name different from their Instagram handle.
Vista Social is also compatible with a wide range of platforms, including Facebook, Twitter, LinkedIn, Reddit, YouTube, and Pinterest, to name a few. It offers review Management tools supported by TrustPilot, Trip Advisor, and even Google Business.
Vista Social has a sleek, modern-looking interface that's gentle on the eyes and easy to learn and use. It's great for both beginners and experts.
2. Canva
If you're a newbie at creating and editing visual content, Canva can be perfect for you.
Canva is a graphic design platform you can easily integrate with top content management tools to streamline your web and social media content creation.
It has thousands of free, eye-catching templates for business, marketing, social media, and even personal and trending content and materials.
The templates aren't set in stone. Canva's templates are highly customizable, and you can edit the font, font size, font color, images used, and other graphics.
Using templates also keeps your social media content consistent and aligned with your campaign.
You can choose from a wide array of royalty-free images and stock photos to include in your design to create stunning, professional-looking content.
The interface is sleek with easy-to-use drag-and-drop features.
Canva lets you create social media visual content without starting from scratch, saving your team tons of time and effort while ensuring you meet client deadlines.
The Free version includes 250,000+ royalty-free templates. The yearly plan for $48.19 gives you access to more templates and stock images, plus additional cloud storage.
3. Unfold
Unfold by Squarespace is an Instagram Stories app with an intuitive, easy-to-use toolkit for storytellers that can help increase social media traffic and engagement.
Unfold has a wide range of templates and themes to bring Instagram stories to life. You can also plan and preview Instagram Feeds, create Bio Sites for new link in bio, and edit content using effects and filters.
The interface is elegant and simple, allowing you to easily customize fonts, images, and effects.
Connecting an Instagram account to Unfold lets you use unique and custom font styles, graphics, and filters to make your IG stories stand out and engage followers better. You can create more professional, tailor-fitted content for each client's brand.

Leverage Unfold with reliable resource management software to help plan and organize your materials and content for the IG stories and streamline implementation.
Unfold is a free app, but you can pay $12.99 a month for additional features.
4. Kicksta
Kicksta is a non-intrusive follower growth tool for Instagram users.
How is it unique? It does its magic without messing with privacy. It uses the most innocuous of all Instagram's features: Likes.
Kicksta emphasizes organic growth. Through AI-powered technology, it figures out which posts to like to change your and your potential followers' algorithms.
The tool can like and comment with other users for you. Unlike other similar growth platforms, you won't need to buy fake followers or create dummy accounts. You'll get real engagement from real people.
The tool is also easy to use and incredibly customizable. You'll get to pick which tags you want it to follow, including which places and users you want more engagement from.
Kicksta has a free trial, and you can opt for premium plans at $49, $99, or $218 per month and access Advanced Targeting and Blacklisting features.
5. Boosted by Lightricks
If you need something similar to Canva, but for videos, Boosted can be an excellent option for you.
The platform is handy when the social media campaign includes video essays, short films, and other promotional and marketing videos.
For instance, you can create a short, compelling video for clients who offer SEO and digital marketing services. It can be an engaging video on the top three myths of purchasing articles online.
You can edit your videos easily and add elaborate effects or transitions. Choose from professional-looking, ready-made templates, and filters to customize and apply to your project.
You can also add royalty-free stock videos, images, and music.
Boosted allows you to resize videos with ease while retaining their aspect ratio and quality. You can also get rid of the awkward black or white frames around the original videos themselves.
With Boosted, you can create anything from ads, infomercials, video essays, and even TikTok skits. You can also add your brand logo to the video, making it a handy marketing tool.
Boosted is reliable and adaptable to different platforms. Its partners include Facebook, Instagram, and Getty images, among others.
Boosted is more affordable than other editors with the same or even fewer features. Besides a free version, Boosted has a monthly plan of $14.9 and a yearly plan of $99.
Equip your agency with reliable social media tools
With free and affordable plans, the five platforms in this guide can offer what many of their competitors can't.
The tools have tried-and-tested and even unique technologies designed to optimize your workflows and campaigns.
With reliable social media tools, your agency can save time and money, accelerate workflows, and deliver quality services to your clients to ultimately boost your company's profitability.