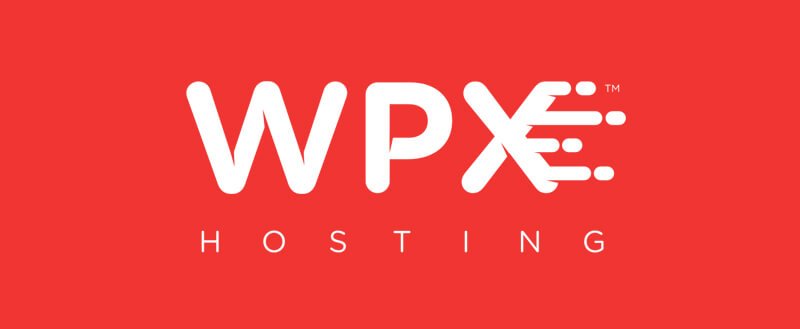 Disclaimer: There are affiliate links ahead, because why not!. My reviews & opinions are always honest and legitimate and I will never falsely recommend a product or service just for affiliate clicks. If you have a problem with this, just do not click the links.
I have been considering moving on from Siteground when my yearly hosting expires (read my siteground review) and decided to give wpx hosting a try, so here is my wpx hosting review.
Wpx hosting seem to have almost too good to be true reputation, with positive reviews everywhere and they boast that they have superior WordPress performance and support compared to all other WP hosts, and the reviews do seem to concur, especially this one.
So wpx hosting have quite a reputation to live up to and I have quite high hopes and expectations from them here. However the same was also true of SiteGround, it is very hard to find negative reviews, yet my experience with their customer service and support has very rarely been positive.
1. The website migration
Since I provide website migration services myself and ran a web hosting company for 16 years, I have obviously done hundreds of website migrations over the years and I know how to do it with my eyes closed. But anytime a host offers free migration, I will ask them to do it for me to test their migration skills, customer service skills, WordPress knowledge and overall competency.
Sadly this was a #fail from the get-go, as they refused to do the free migration based on the fact that I also wanted to change the domain name during the migration, citing that it was a complicated and time-consuming process. If I wanted them to do the migration then I would have to pay $98, so I declined and did it myself.
I have done the domain name change many times, not only for clients, but it is the standard process I use when testing out hosts, which involves cloning my own site over to a sub-domain, which of course involves changing the domain name.
Now granted if you were a noob and you were doing this for the first time and thus tried to do this manually, then yes it could be a complicated and time-consuming process. But as any WordPress professional (or host) should know, there are plenty of tools that will do the job for you with little to no extra effort.
I generally use All-in-One WP Migration, which allows you to change the domain name when you perform the backup, which automatically changes all references of the old domain in the database to the new domain. So when you restore your backup at the new location, it is running on the new domain. I have also used ManageWP to do the job on several occasions as well.
Amount of additional time/effort required : 0
So I found $98 to be rather expensive just to switch the domain name, which I can only assume is down to lack of knowledge on how to do it efficiently.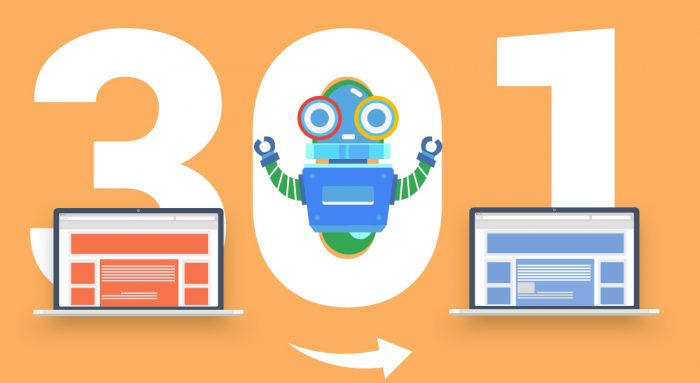 The second issue I had was the 301 redirect from the old domain to the new domain. Again this should have been a really simple process.
The usual process is as follows:-
add the old domain as an alias to the new domain
add 301 redirects into your .htaccess file from old domain to new domain.
update dns for old domain (if moving to a new host)
Re-generate your letsencrypt SSL so that it includes the domain alias. This is required for https redirects to work.
You may be asking, why didn't you do the SSL before updating your DNS? Well, unfortunately, the way lets encrypt works (has been implemented at most hosts) requires that your domain is already pointing at the hosts server first, as the SSL registration process first checks the DNS, and if it points elsewhere, it fails.
This is obviously a massive PITA for migrations or if you use cloudflare or Sucuri as it also breaks the 3 monthly renewal of letsencrypt. Hosts really need to disable the DNS check on their letsEncrypt implementation to make it more reliable.
Now with almost every host I have used, you generate the letsencrypt ssl within cpanel, and it includes all domain aliases by default. But WPX hosting control panel did not do this. As a result, the redirect failed, because as soon as anyone hit the old domain over https, they got a security alert from the browser about an invalid ssl certificate, which stopped the redirect from ever happening.
I had to contact wpx support to get this fixed and I had a hard time making them understand what the root cause of the problem was and how to fix it. At one point they decided to install "Really Simple SSL" plugin on my site to redirect http to https, which they thought would fix it.
I then had to explain that no plugin would fix this issue since it existed outside of WordPress and was nothing to do with http to https, which was working just fine without the plugin.
This worryingly showed a general lack of knowledge about hosting, ssl, browser security and WordPress. All things that a host and self professed WordPress expert really should know inside out.
So first impressions were not great and so far and thus do not give me any compelling reason to think that wpx hosting's support will be any better than SiteGround when I need to use it.
2. The Website Performance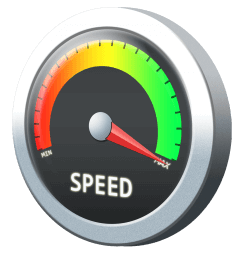 Once again my expectations were high based on what I have read. But after running some tests with gtmetrix and pingdom, sadly I did not see any significant performance improvement compared to Siteground.
When I asked wpx support about this, they told me that I needed to use W3 Total Cache to get the best performance on their servers.
This was rather annoying, as I specifically do not use W3TC because it doesn't play well with the DIVI theme I use on my sites, and I have to keep disabling it to make the DIVI builder work properly. But I disabled my normal caching plugin and enabled W3TC instead, and performed my tests again.
With the following tests below I am using WPX-Cloud on the WPX site and Cloudflare on the siteground site, so both are using a CDN.
With W3TC + WPX-cloud enabled there is a small improvement of about 0.5s, which is certainly nowhere near the 3 x speed improvement they claim, although the TTFB is considerably better, but this is mostly down to cloudflare which generally makes TTFB worse.
Bear in mind also that gtmetrix tests the "fully loaded time", which includes all external resources that load asynchronously too (google maps, font, facebook pixel etc), so can be misleading as these load on the client side and thus will always load at the same speed regardless.
Winner: wpx hosting




Next I tested with pingdom tools, which doesn't count the asynchronously loaded resources, which was giving an average just below 1s for wpx, compared to Siteground which more consistently between 1-2s. So the difference is just under 1s on average.
However I did 2 tests a 2 different times of day, and got different results. During the day, Siteground was better, at 2AM GMT, wpx was better.
Winner: Siteground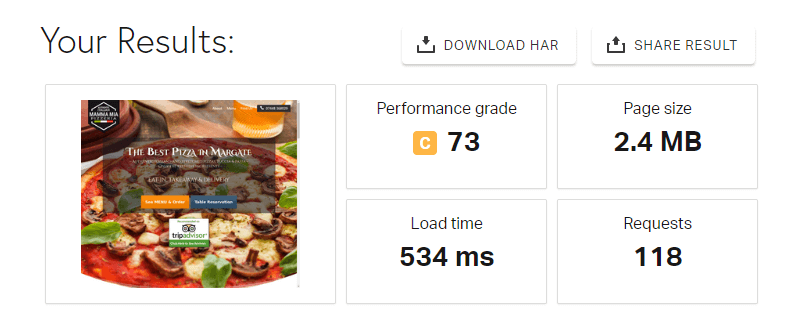 | | | |
| --- | --- | --- |
| | WPX Hosting | SiteGround |
| GTMetrix Pagespeed | 4s | 4.44s |
| TTFB | 31ms | 1s |
| Pingdom Score | 0.76s | 1.88s |
In both cases you can see that wpx hosting does have a better performance grade and TTFB, but is it enough to warrant changing hosting provider?
I contacted wpx hosting and sent them these scores to see what they would have to say and asked if they had Memcached or Redis or any other caching tech on the server which would enable to me to achieve the superior performance they boast of.
Here are some of the responses I received, which I found a little odd.
To be more objective I tested the website directly from London where the location of the server is located.


You can see that the test shows a load time of 1 second for the homepage despite the external resources taking over 400 ms load time: http://take.ms/dfHLh / https://tools.pingdom.com/#5a2c0eb825800000

Another test : https://tools.pingdom.com/#5a2c10014ec00000 shows again that all the resources spcifically from the server are loading without any issues, again only the external resources are taking up load time.


Svetlozar T.
Senior Technical Support at WPX Hosting
My tests were also done from London, so not sure how his tests could be more objective than mine, but Svetlozar insisted they were and refused to budge on this or explain why.
Also, he seemed proud of the fact that his Pingdom test took 1s (500ms longer than mine), and kept pushing this fact. I had to point out to him twice that lower response time is better and thus his scores were worse than mine and not better, but he absolutely refused to accept this.
I also had to explain that you cannot simply do 1 test and base everything on this result, as the test results fluctuate a lot. You have to perform multiple tests and look at the average score. He also refused to accept this or discuss frther as well, so I decided it was probably time to quit and cut my losses at this point as I was beating my head against the proverbial brick wall.
Based on the responses I received, I felt that they do not fully understand how to do performance testing or how to interpret the results nor do they understand the difference between gtmetrix and pingdom.
Test 2
I also went ahead and cloned over a 2nd site for testing (zenmsp.uk) just to give them the benefit of doubt.
On Siteground, it is using Siteground's own Supercacher plugin and no CDN. This is only because the theme originally had issues with W3TC and I am unable to use CloudFlare on this domain for other issues I won't go into.
On wpx I used W3 Total Cache with their recommended settings plus their wpx-cloud. So I really expected wpx to win this one.
Average score after 10 tests
So yes wpx won by a mere 0.27s (270ms), which is an insignificant amount. I think if I switched the Siteground version to W3TC and used cloudflare, it would beat this score by a more significant amount.
I have given wpx the opportunity to look at the site and have a go at improving the performance, so I will report back if anything happens.
Resource Limits
One thing many people do not take into consideration is resource limits. While a hosting may seem like a good deal when you just look at the price and quotas, this is often marred by resource limits which would cripple a busy site quite quickly, causing you to need to upgrade. This is a tricky tactic a lot of hosts use.
I asked wpx support about the resource limits imposed per site, and this is the reply I got back.
All websites are separate from each other and they do not share resources nor can affect another.

The number of simultaneous server processes is 3 php processes per site. The plan you are on (the Business plan) has 128 MB memory limit per website and 1 dedicated CPU for the whole plan.

Ani D

If you are only hosting 1 small site, this will suffice. But if you were hosting multiple sites as the plan allows, then these limits are very likely to cause performance problems.
Modern sites using themes/builders like DIVI, wpbakery, beaver builder etc all require 128MB as a minimum, so imagine if you have 5 sites all fighting for that same memory.
So busy sites, eCommerce sites, resource heavy sites etc will need something better.
3. Control Panel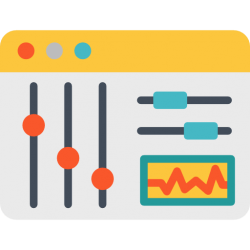 Pretty much every host out there uses cpanel these days, I have not come across one for a long time that doesn't. Which was something I found appealing about wpx hosting initially, as they have their own in-house control panel instead and frankly I hate cpanel, the UI is awful.
Sadly the appeal soon wained once I started using it and realised how limited in functionality it was, it was also painfully slow, most actions such as adding a domain or email took several minutes.
Okay so they only do WordPress, and they are clearly targeting non-technical customers and agencies who want a fully hand-held, managed solution, so they do not need all the functionality of cpanel, which is fair enough, and if you are one of those types of customers, you will probably love it. But if you are more technical like me and want the ability to do things yourself, you will find it a very lacking and probably get quite frustrated having to constantly contact support.
4. Pricing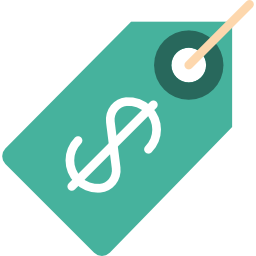 If you have multiple small websites, then i'd say the wpx pricing is very reasonable. At $24.99 for 5 sites on the business plan, that is only $5 per website +tax. The bigger plans are cheaper per site. Frankly If you are not willing to spend a measly $5 per website on hosting, then you deserve crappy/slow hosting.
If you only have 1 small website, then $24.99 may seem expensive compared to other hosts, but then those hosts are not offering the same level of support and management.
WPX hosting claim that they will fix any issue with your site or remove malware completely free of charge. This is worth the price all by itself and is what "managed hosting" should be. Sadly I cannot confirm or deny whether they deliver on these claims, but given the caveat with the free migrations, I must admit to being a bit skeptical.
Every plan includes all the following features, which is pretty good to be honest, as not a lot of hosts offer some of these features.
High-speed, custom CDN ● Unlimited Site Migrations* ● Unlimited SSLs
24/7 Fast-response Support ● Staging Area ● Email ● Manual Backups
DDoS Protection ● Malware Scanning & Removal ● PHP 7.X ● HTTPS/2
30 Day Money-Back ● 28 Day Automatic Backups
99.95% Uptime Guarantee
1-Click WordPress Installations ● USA + UK Hosting locations
If you only have a single website, then I would be inclined to recommend GetFlyWheel instead, as their TINY plan is cheaper at $15 and in my experience, the service is almost flawless and the performance is better as it is not shared hosting, plus they also offer a fully managed service.
Comparison
Here is a comparison between 3 plans I have setup for the purpose of hosting multiple sites for clients. They are all roughly around the same sort of pricing. Although SiteGround is considerably cheaper for the initial period, the price below is the renewal price.
| | | | |
| --- | --- | --- | --- |
| | WPX Hosting | SiteGround | GURU |
| Plan | Business | Grow Big | Reseller |
| Price | $24.99 pm (£14.30) | £14.95 pm | £19.95 pm |
| Accounts | 1 | 1 | Unlimited |
| Sites | 5 | ∞ | ∞ |
| CPU | 1CPU total | 20,000 cpu seconds per day | 30% cpu per account |
| Processes | 3 per site | 20,000 per day | 50 per account |
| RAM | 128MB per site | ∞ (not sure I believe this) | 1GB per account |
| SPACE | 10GB | 20GB | 100GB |
| DATA | 100GB | ∞ | 1000GB |
| EMAIL | 0 | ∞ | ∞ |
| WAF | yes | yes | yes |
| DDOS Mitigation | yes | no | |
| Staging | yes | no | no |
| Auto Backups | Daily | Daily | 4 hours |
| Manual Backups | yes | $19.95 per backup | yes |
| White Label | no | no | yes |
| Site isolation | yes | no | yes (by using separate accounts) |
Summary
If the performance and support of wpx hosting had met expectations, then I would have certainly say it is easily worth the extra cost for a fully managed service with high-quality support from WordPress experts and would have transferred all my sites.
But sadly they did not live up to their own hype and my expectations were not met, and I certainly did not get the feeling of dealing with WordPress experts and the performance improvement was not that significant. Sure they are faster than the average generic host, but not faster than other WordPress optimised hosts I have used.
While it did feel they would probably be more helpful dealing with WordPress issues and support, in general, especially with the claim to fix any issue for free. I did not feel as though the level of competence or knowledge was any better than Siteground which could result in the same bad advice and mistake being made that I have experience with siteground.
Another annoyance was that they seemed completely unwilling to accept the possibility that the client might actually know what they are talking about and might possibly know more than them, which was quite arrogant.
PROS
you get a fully managed, hand-held hosting service
they are probably more willing to help you rather than tell you "not our problem" as other hosts do.
you get all those other features thrown in which most hosts do not offer.
simple control panel for non techies
CDN is effortless and also seems to include load balancing
Pre-configured W3TC
CONS
performance not as good as claimed
support not as good as claimed
control panel very limited if you want to do things yourself
No WordPress tools to do things like reset your admin password, clone site etc, which Siteground has.
No white label domains, so your clients will see you are using wpx.
If you do need a fully managed WordPress solution, then you do need more than just managed hosting, as they of course only manage the hosting and not the website itself. So you may want to look at Managed Service Providers like ManagedWordpress UK or hire someone like me 🙂
PS. I did move away from Siteground, and chose GURU as my new host. You can find my review here.